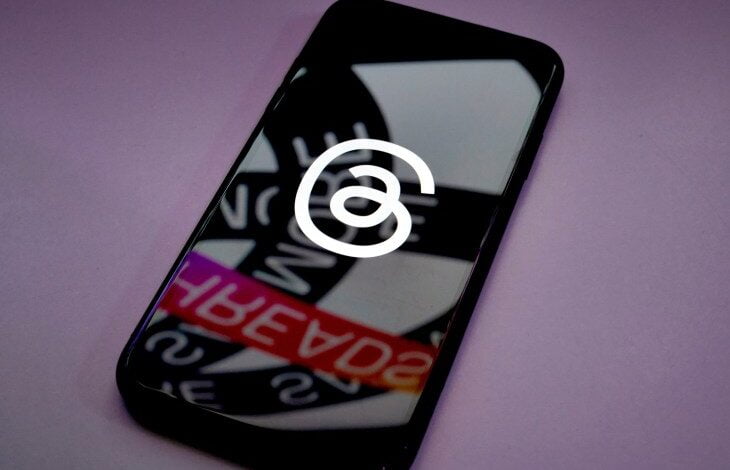 Threads is preparing to release a highly anticipated feature called Trends. The addition was accidentally revealed in a screenshot posted online by a Threads employee. The screenshot displayed a numbered list of trending topics, such as Drake's new album and Disney+ releasing Loki Season 2, with indicators showing the number of active discussions related to each topic. Instagram has not yet officially commented on the reports.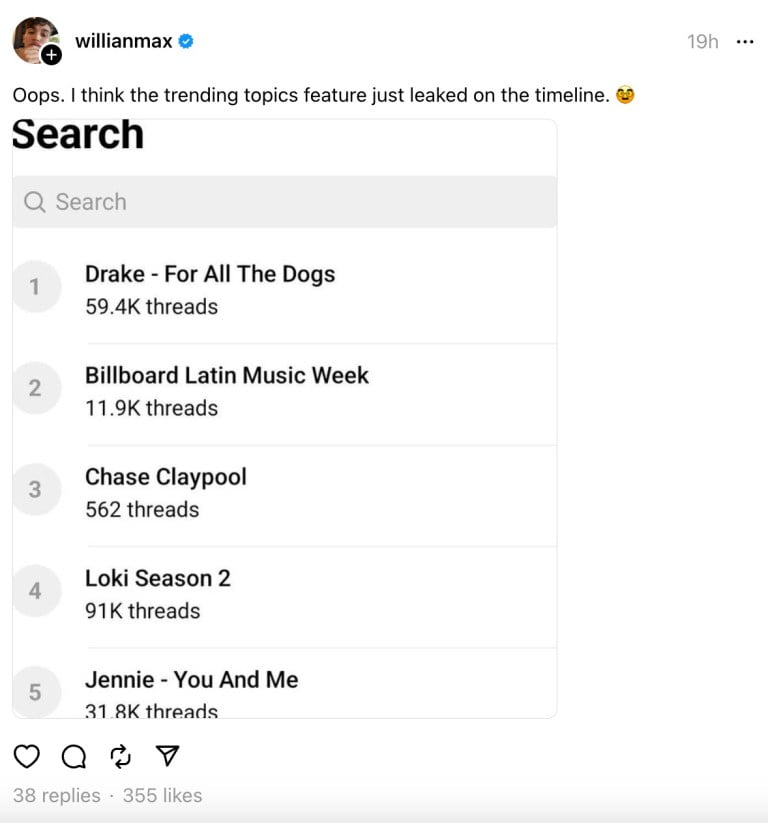 The introduction of Trends is aimed at making Threads more competitive against X as it tries to lure users away from the Elon Musk-owned microblogging network. Companies like open source Mastodon, Jack Dorsey-backed app Bluesky, Pebble, and Spill are also vying for X's user base. However, Threads' Trends list currently lacks the additional topic-specific trending lists, such as News, Sports, and Entertainment, or personalized recommendations.
Threads has been rapidly rolling out new features, including a chronological feed, a web app, and profile switching, to enhance the app's offerings. However, it still struggles to replicate the appeal of X, which combines search and trends to facilitate timely conversations on breaking news.
There have been internal debates at Meta about incorporating news into Threads due to potential issues surrounding its dissemination. Meta has faced similar challenges with news on Facebook, which caused division among users and amplified the spread of fake news. Despite concerns, Instagram head Adam Mosseri has clarified that Threads already includes news content.
Threads has taken a cautious approach to news and trends by blocking certain terms from its search feature. The app focuses on fostering positive and friendly discussions, in contrast to X's critical and negative atmosphere, according to Meta CEO Mark Zuckerberg.
While the introduction of Trends could potentially attract users, Threads' Android app usage experienced a significant drop in its first month. As of August 2023, Threads has a total of 135 million monthly active users worldwide, still falling behind X's estimated 666 million.