Content/Social Media Marketing
Twitter
Elon Musk's romantic tale takes flight as he captivates Grimes with a high-speed Autopilot adventure, driving with closed eyes
A love into the Unusual Love Story of Elon Musk and Grimes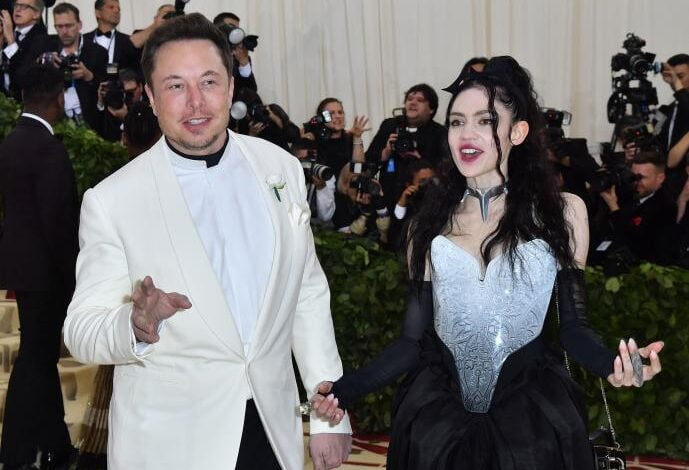 Elon Musk, the enigmatic tech titan, wooed Canadian singer Grimes with a whirlwind romance that defied convention. According to biographer Walter Isaacson, the billionaire showcased his Tesla's Autopilot feature in a heart-racing ride where he drove hands-free with closed eyes. Grimes described her reaction as, "Oh sh-t, this guy is f–king crazy." Their relationship took off after Musk's Twitter outreach, sparked by a shared fascination with Roko's basilisk, an AI thought experiment.
Also see:https://mybrandads.com/wp-admin/post.php?post=1649&action=edit
Their first date took place at Musk's Tesla factory, strolling amid machines and innovation. Grimes likened Musk to Gandalf from "Lord of the Rings," leading to a trivia test on the epic tale, which she aced. Musk, intrigued, noted, "That mattered to me." Grimes gifted him a box of animal bones, showcasing her quirky charm.
"We just walked the floor all night, and I watched him try to fix things," Grimes told the author, who has also written bios of Steve Jobs and Benjamin Franklin.
The couple delved into history podcasts and audiobooks before bed, a glimpse into their intellectual connection.Their love story resulted in two children: X Æ A-12 Musk (X) born in May 2020, and Exa Dark Sideræl Musk (Y) welcomed via surrogate in December 2021. Despite a split in September 2021, they reconnected after the birth of Y. Grimes tweeted, "He's my best friend and the love of my life."
Musk, no stranger to fatherhood, has a diverse family. He shared a son, Nevada, with ex-wife Justine Wilson, and twins Griffin and Vivian via IVF. With Wilson, he welcomed triplets: Kai, Saxon, and Damian. Musk also discreetly welcomed twins with Neuralink's Shivon Zilis in November 2021. This captivating journey through Musk's personal life showcases the intersection of technology and human connection, revealing the intriguing quirks that make up the life of this influential figure.