Thread
Threads has added the ability to quote posts on the web.
Enhanced Features for Meta's Threads Bring Quote Posts and Mobile Notifications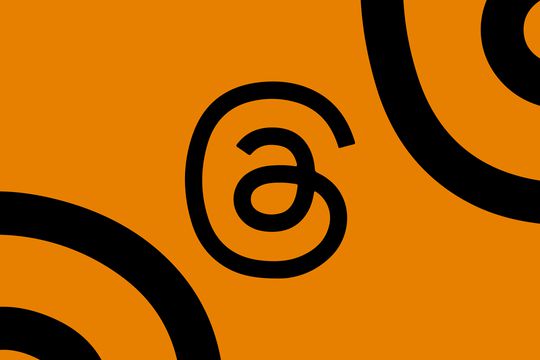 Threads has added the ability to quote posts on the web, in addition to reposting them. Users can now select specific portions of text from a post and share it on their stories. This feature was absent at launch in August when only reposting was possible, as opposed to quoting and retweeting on Twitter. Instagram's Adam Mosseri confirmed users on mobile can also follow threads and receive notifications, although this has not rolled out to everyone yet.
The update on Threads follows Instagram's recent emphasis on integrating ecommerce and creating a more holistic shopping experience on the site. Threads itself has also been evolving since launching, including the addition of the Close Friends feature, which allows users to share posts and other content exclusively with close friends on the platform.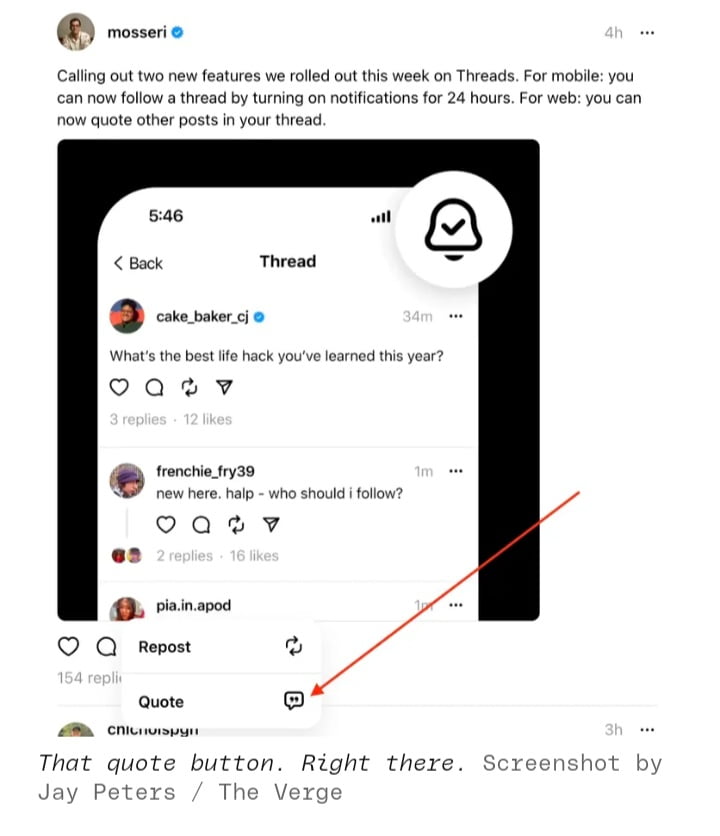 The shift in focus towards ecommerce seems to be working for the company, with Instagram's user base growing rapidly in recent years. The app has over 1 billion monthly active users, with over 90% of them following a business account. Furthermore, 130 million users on Instagram already engage with shopping posts each month. By introducing threads, Instagram hopes to capture even more user engagement while creating a more personalized and community-oriented approach.