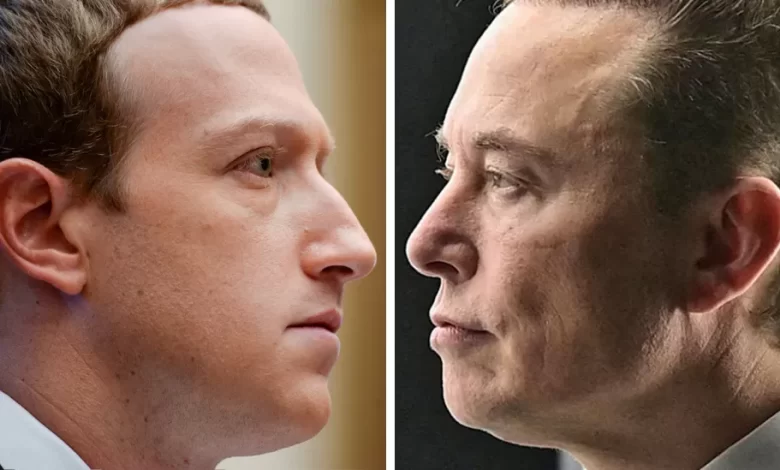 Mark Zuckerberg, the CEO of Meta, has labeled Elon Musk's cage fight challenge as mere banter and emphasized that it's time to move forward. The highly publicized exchange between the tech billionaires has been generating media attention since June, with both initially agreeing to the idea. However, despite months of taunts and challenges, the much-anticipated match is yet to be scheduled, casting doubts on its actual occurrence.
In a recent post on his social media platform Threads, Zuckerberg revealed that he had offered Musk a concrete date for the fight, only for the Tesla CEO to come up with excuses. Musk, known for his playful and eccentric behavior, had earlier hinted on his messaging site X (formerly Twitter) that he was ready to fight as early as the upcoming Monday.
While the two moguls had seemingly agreed to engage in the battle, the situation escalated further when Zuckerberg launched Threads in July, a messaging app competing with Musk's X. Despite attracting over 100 million sign-ups in its first week, Threads' popularity tapered off, and X continued to maintain a larger user base of around 350 million users.
Adding to the complexity, Musk threatened to sue Meta for allegedly misappropriated trade secrets from X, a claim that Meta strongly denies. Amidst these disputes, the proposed cage fight appeared more like a humorous sideshow than a serious rivalry.
Zuckerberg's recent post indicated his frustration with Musk's lack of commitment. He explained that Musk had failed to confirm a date, citing surgery, and then suggested a practice round in Zuckerberg's backyard. This led Zuckerberg to conclude that it's time to move on and focus on more serious endeavors.
"Elon won't confirm a date, then says he needs:surgery, and now asks to do a practice round in my backyard instead.
"If Elon ever gets serious about a real date and official event, he knows how to reach me. Otherwise, time to move on. I'm going to focus on competing with people who take the sport seriously."the Meta boss posted on Threads
In response, Musk continued the playful exchange, referring to Zuckerberg as a "chicken." He even shared a text message exchange in which he proposed holding the fight in Palo Alto, home to Meta's headquarters, and humorously pondered the possibility of Zuckerberg being a "modern-day Bruce Lee."
Despite the initial buzz surrounding the potential showdown, it is increasingly apparent that the cage fight might never become a reality. As Zuckerberg shifts his attention towards more significant challenges, the rivalry between these tech titans seems to be returning to the realm of friendly rivalry, leaving the public to wonder if the battle will ever take place.