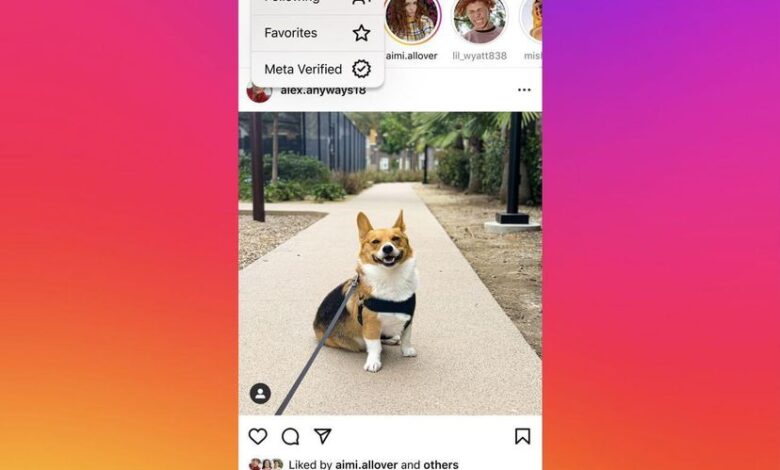 Instagram head, Adam Mosseri, has unveiled a potentially game-changing feature: a Meta Verified toggle that allows users to view posts exclusively from Meta Verified accounts. This new development aims to empower both individuals and businesses to gain more visibility on the platform.
To access the Meta Verified toggle, users can simply tap on the Instagram logo at the top of the app, where it will appear as an option under "Following" and "Favorites." This feature could significantly boost the appeal of Meta Verified, which costs $11.99 on the web and $14.99 in the app. It provides a fresh way for users to enhance their presence in the Instagram feed.
However, Mosseri's announcement did not reveal the scale of the testing or which users might have access. Nevertheless, he encouraged users to express their interest in using this feature.
This move comes after Meta introduced the Meta Verified program for Instagram and Facebook. Subscribers to this program enjoy benefits like a blue verification checkmark, improved customer support, and protection against impersonation. The program was initially tested in Australia and New Zealand, then expanded to the United States. In September, it was announced that Meta Verified would also be available for business accounts.
This innovation follows a rocky path of social media platforms experimenting with paid verification. Twitter's previous attempt resulted in negative outcomes, causing user dissatisfaction.
Instagram's latest experiment opens up new possibilities for users, businesses, and creators. With the potential to reshape the way content is viewed, the Meta Verified-only feed could be a game-changer for Instagram enthusiasts.