Content/Social Media Marketing
Trending
Twitter
Former Twitter Lieutenant Mocks Elon Musk's "X" Rebranding Decision
Esther Crawford, a former Twitter manager who once worked closely with Elon Musk, took a dig at the billionaire's decision to rename the platform "X." The move has been likened to a ritualistic suicide of a brand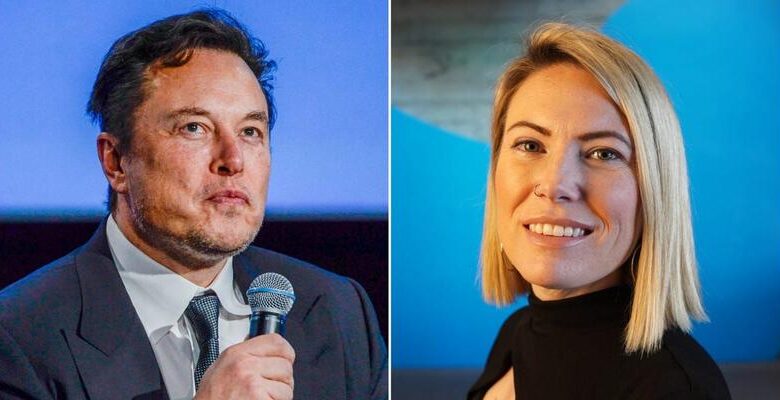 Esther Crawford, who previously held a prominent position at Twitter, subtly mocked Elon Musk's recent announcement of renaming the social media platform as "X." Her post on Sunday appeared to compare the rebranding to a form of "corporate seppuku" – a term referring to the act of self-destructing one's own product or brand.
The concept of seppuku originates from ancient Japanese culture and involves a ritualistic suicide by self-stabbing with a sword. This act was often carried out by defeated warriors who sought to avoid dishonor in the hands of their enemies. Crawford accompanied her post with a sketch depicting a warrior seemingly following the seppuku ritual.
While neither Crawford nor a spokesperson for "X" responded to requests for comment, her post suggested that such self-destructive moves were typically undertaken by new management driven by a lack of understanding about the core business or a disregard for the customer experience.
"Usually committed by new management in pursuit of cost-savings due to a lack of understanding about the core business or disregard for the customer experience," Crawford wrote. This could be seen as a reference to the thousands of Twitter employees who were laid off after Musk privatized the social media platform, reducing the workforce by half.
The repercussions of such decisions, according to Crawford, could lead to a significant loss of shareholder value.
"The result is a massive loss of shareholder value," she said of the missteps new management could take.
Indeed, since Musk's takeover, Twitter's worth has diminished substantially, with many major advertisers leaving the platform due to financial losses caused by heavy debt and decreased advertising revenue.
Esther Crawford had been a vocal supporter of Elon Musk during his tenure at Twitter. Her now-famous photo sleeping at Twitter's headquarters went viral, showcasing the company's intense work culture. She had worked at Twitter for over two years after her startup, Squad, was acquired by the company in 2020. Following Musk's acquisition of Twitter, Crawford became one of his top lieutenants and was involved in overseeing the company's subscription service, Twitter Blue, until she was laid off in February.
Since then, Crawford has taken a career break and embarked on world travels. She is not the only one to jest at the platform's name change, as even Twitter's co-founder, Jack Dorsey, appeared somewhat puzzled by the decision. The rebranding process has already begun, with the new "X" logo displayed at Twitter's headquarters and some branding images changed on the site. Musk's fascination with the letter "X" is not new, as he has previously expressed interest in creating an all-encompassing "X everything app."
The name change and the subsequent reactions highlight the impact of branding decisions on a company's reputation and financial performance. It remains to be seen how this rebranding move will play out for "X" (formerly Twitter) and whether it will prove to be a strategic masterstroke or a regrettable misstep.