Content/Social Media Marketing
Social Media
Revolutionizing Live Commerce: TalkShopLive Unveils Mobile Studio App for Sellers
TalkShopLive's innovative mobile app empowers sellers with HD-quality streaming, collaborative features, and Facebook simulcast, enhancing the live commerce experience.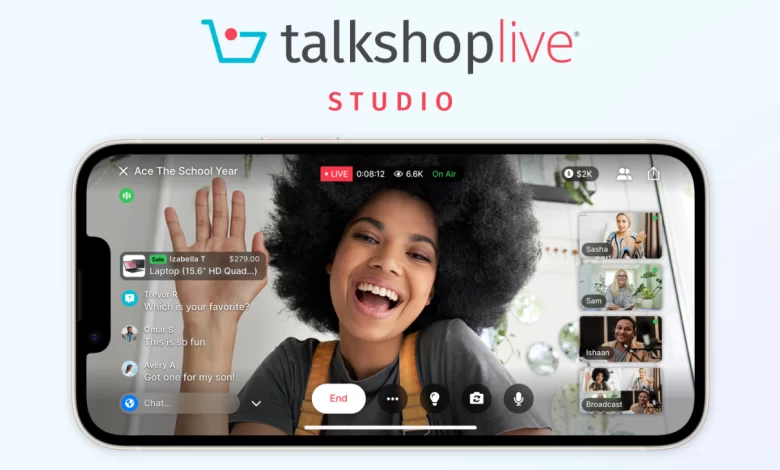 TalkShopLive has launched the Studio app for creators and brands, ushering in a new era of mobile broadcasting. This powerful app equips sellers with an array of tools to enhance their live streams, such as the ability to collaborate virtually with up to four people, pin comments, and simulcast on Facebook.
The Studio app allows sellers to access TalkShopLive's full range of features directly from their smartphones. This includes displaying product details at the bottom of the screen, tracking sales in real-time, engaging with customers, and accessing viewership metrics. Notably, the app also incorporates a unique multi-embed point-of-sale technology, enabling seamless in-stream purchases without interrupting the viewing experience. Sellers can sync their products from existing Shopify stores.
What sets the Studio app apart is its high-quality streaming and built-in broadcast studio, marking a significant upgrade from the previous iOS app. Additionally, it introduces a highly-requested feature that allows sellers to enlist a behind-the-scenes producer to manage product sales, highlight items, and engage with viewers, ultimately reducing the complexity for sellers during their broadcasts.
"It takes the big lift off of [sellers] trying to figure out everything that's going on and allows them to be in the moment with the people who are watching," Bryan Moore, CEO and co-founder of TalkShopLive, said during our interview.
TalkShopLive's Studio app further introduces "Shoppable Simulcast," enabling users to simulcast their live streams to their Facebook business page. This move becomes even more significant as it follows Facebook's discontinuation of its live shopping feature.
While TalkShopLive is in talks with other social media platforms, it stands out as the only live shopping platform that is both viewable and shoppable on multiple domains simultaneously.
However, it's important to note that the Studio app is currently available exclusively on iOS, with an Android version expected in the near future. This latest development showcases TalkShopLive's commitment to advancing the live commerce landscape, offering sellers powerful tools to engage with their audience, boost sales, and create a seamless shopping experience.