Content/Social Media Marketing
Instagram
AI Got Creative! Instagram to Unveil 'AI Made Me Do It' Labels
Instagram is taking steps towards transparency by working on labels to identify AI-generated content on its platform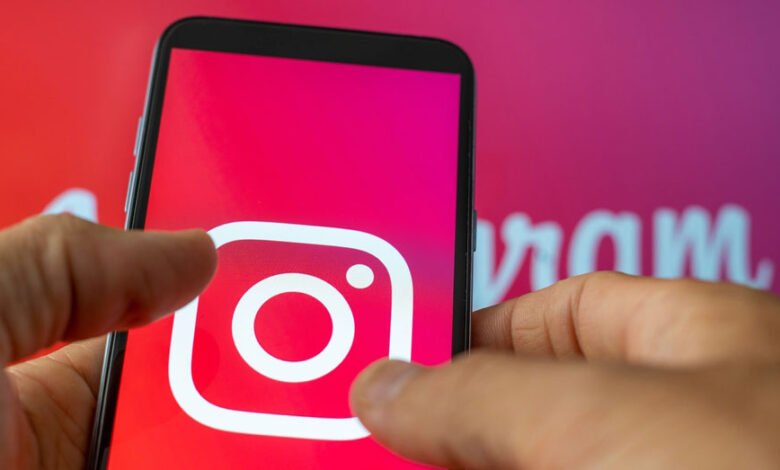 Instagram is working on implementing new labels to indicate when AI technology has been involved in creating content on its platform. The move comes as part of a broader initiative by major AI players like Google, Microsoft, and OpenAI, who have committed to responsible AI development, including the creation of a watermarking system to inform users about AI-generated content.
A screenshot posted by app researcher Alessandro Paluzzi showcases a page within the Instagram app that mentions,
"Meta said that this content was created or edited with AI." The notice goes on to explain that the specific content in question was "generated by Meta AI," along with a brief description of generative AI and how to spot AI-influenced posts.Meta said that this content was created or edited with AI." The specific notice notes that in this case it's an image that's been "generated by Meta AI," before giving a brief description of what generative AI is, and how to identify posts that use AI
While the exact details of Instagram's automated labeling system remain unclear, the use of the words "Meta said" suggests that the tech firm may proactively apply the notice in some cases, instead of relying solely on users to disclose when AI is involved. As of now, Meta has not provided any official comments on the matter.
The rise of AI-generated misinformation has become a concern. A viral image of the pope wearing a swagged-out puffy jacket earlier this year served as a warning of the potential dangers. While that image was harmless, it demonstrated the ease with which AI could be utilized to spread misleading or harmful information, particularly when applied to satellite images and political photography.
Meta, the company behind Instagram, has recently made strides in the AI field, open-sourcing its large language model LLaMA 2. Although consumer-facing generative AI features for Instagram are yet to be widely released, hints of upcoming developments have surfaced. CEO Mark Zuckerberg mentioned the possibility of text prompts to modify photos for Instagram Stories, and there have been indications of an "AI brush" feature that could "add or replace specific parts" of images.
Beyond Meta, Google is also taking steps to make it easier for users to identify AI-generated images. Their "About this image" feature, launching this summer, will highlight the first place an image was indexed by the search giant, providing valuable clues about its origins.
The implementation of labels for AI-generated content aims to enhance transparency and allow users to distinguish between AI-assisted and human-created content. While challenges remain, such initiatives are crucial in promoting responsible AI use and safeguarding against the potential spread of misinformation.