Content/Social Media Marketing
Tech News
Netflix Cloud Gaming Service Expands to TV-Connected Devices and Offers Free Games with Subscription
Streamer Expands Mobile Gaming Efforts, Eyes Gaming as Key Business Arm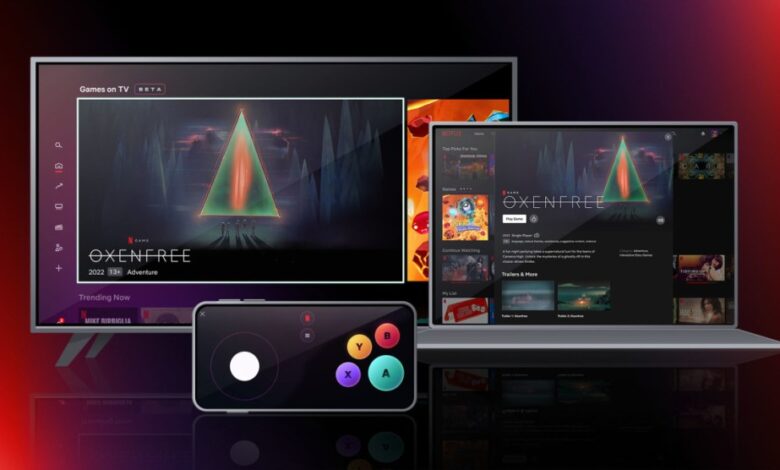 Netflix is now bringing its cloud gaming service to the United States, building upon successful limited trials in Canada and the United Kingdom. This service is part of Netflix's ongoing efforts to expand into the gaming industry, a journey that began in 2021. The unique feature is that it allows users to play games on their smart TVs and TV-connected devices by using their mobile phones as controllers.
Netflix's Vice President of Games, Mike Verdu, emphasized that their gaming service is not meant to replace traditional consoles. Instead, it's a value-added service, offering subscribers access to a library of free games bundled with their Netflix subscription. Notably, many of these games are linked to popular Netflix shows, like "Squid Game" and "Black Mirror." The company is even considering a "Grand Theft Auto" game through a licensing deal.
Read Also: Netflix Offers Lucrative Salaries for AI-Focused Roles Amidst AI Regulation Concerns
To bolster its gaming business, Netflix has acquired several gaming studios and established its internal studios. This strategic expansion builds on its initial mobile gaming phase, moving toward cloud gaming and proprietary intellectual property.
While some critics question the wisdom of Netflix's foray into gaming, the company aims to compete for users' time, especially as platforms like TikTok and YouTube have surged in popularity among U.S. teens. Netflix's move to bring games to TVs expands its accessibility, with a test including titles like "Oxenfree" and "Molehew's Mining Adventure."
The gaming experience requires a dedicated app and a mobile phone, making it user-friendly for Netflix subscribers. The service is currently compatible with a range of devices, and Netflix plans to expand to more in the future. These trials in the U.S. will help the company refine its game-streaming technology and enhance the overall user experience.