Tech News
Amazon Commits $1 Billion for Microsoft Cloud Services, Shifting From On-Premise Office Products
Amazon makes a surprising move by choosing Microsoft over its cross-town rival to improve its cloud-based productivity tools.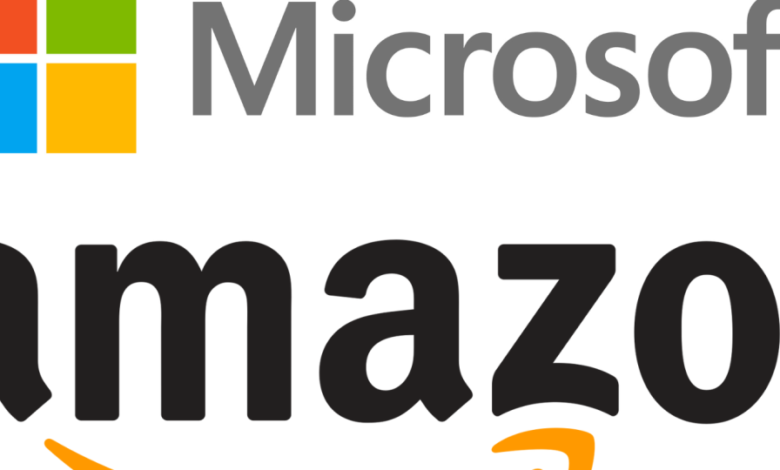 Microsoft is reportedly in talks with Amazon to close a deal worth over $1 billion. According to an internal document and a person familiar with the matter, Amazon has committed to the amount for a period of five years and plans to secure over one million Microsoft 365 license seats. While Microsoft shares gained nearly 1% after the news, both companies declined to comment on the report.
The deal signifies a radical shift for Amazon, as it rarely collaborates with Microsoft due to their bitter rivalry. Currently, Amazon uses an on-premise version of Microsoft's Office products, but it is expected to transition to cloud-based systems starting in November. The move is seen as a major win for Microsoft.
One possible reason Amazon is choosing Microsoft is to offer its employees alternatives to its own unpopular in-house products, such as WorkDocs and Chime. Previously, Amazon stayed away from Microsoft's cloud products to avoid relying on its competitor's services. However, the company may now be considering the benefits of Microsoft's cloud-based productivity tools for its business customers, as Amazon's previous attempts in this area have not gained substantial traction.
This unexpected collaboration between Microsoft and Amazon represents a significant development in the cloud computing market. Microsoft's strong presence and expertise in cloud services could greatly benefit Amazon's productivity tools. The deal has the potential to enhance Amazon's offerings and challenge its competitors in the market.