Content/Social Media Marketing
Tech News
Amazon's Ambitious Plan: Building and Launching Broadband Satellites
Amazon's Kuiper constellation to deploy 80 satellites per month, building satellite facility in Florida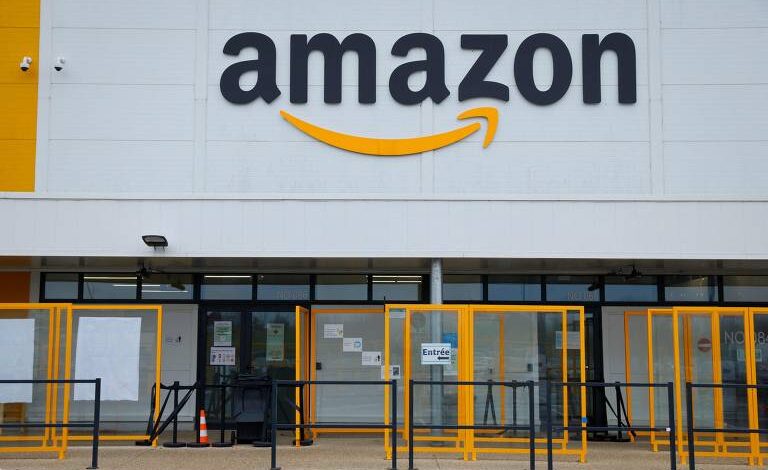 Amazon is gearing up to establish its Kuiper constellation, a $10 billion network of broadband satellites, aimed at providing global internet connectivity similar to SpaceX's Starlink and OneWeb's broadband constellation. The company plans to build and launch up to 80 satellites per month in the next few years. To facilitate this, Amazon will begin satellite production at a 172,000-square-foot factory in Kirkland, Washington. Furthermore, a 100,000-square-foot satellite processing facility is under construction at NASA's Kennedy Space Center, dedicated to the Kuiper program.
The new facility in Florida will house orbital deployer mechanisms for mounting Kuiper satellites onto rockets before encapsulating them inside the nose cones. The integrated payloads will then be transported to launch pads operated by United Launch Alliance (ULA) and Blue Origin at Cape Canaveral Space Force Station. Amazon is investing approximately $120 million in the new facility, which can support up to three simultaneous launch campaigns.
Amazon aims to deploy about half of its 3,236 satellites by July 2026 to maintain network authorization from the Federal Communications Commission. This ambitious launch rate requires a dedicated satellite preparation building.
The company has signed significant launch contracts with ULA's Vulcan, Blue Origin's New Glenn, and Arianespace's Ariane 6 rockets, covering its launch service needs for the Kuiper satellites.
The official told Ars. "ULA is a great partner for us. We're always looking to benefit Kuiper.
A launch for the Kuiper prototypes in the fall "would be nice timing," the official added. "It would be ahead of December. Anything ahead of December right now would be beneficial to us."
Metayer said "The test satellites really don't pace us,"We can simulate launch dynamic loads in our laboratories. We can simulate, in our chambers, the space environment.
Other than the distances and communicating through the atmosphere, we've tested on the ground everything we needed to vet out. "We're charging ahead with our production design that we have," he said. "We'll start production of those at the end of this year. This prototype mission will give us knowledge and more confidence, but we're going ahead with production."
While the Vulcan rocket's debut has been delayed, Amazon's first two Kuiper prototype satellites are ready for launch. The company has considered moving them to one of the Atlas V rockets already booked with ULA. Nevertheless, the delay won't significantly hinder the Kuiper program's progress, as most tests have already been conducted on the ground.
Amazon's investment will greatly support ULA's expansion at the Florida spaceport, doubling the company's launch capacity. The Kuiper contract with Amazon amounts to approximately $2 billion, with a significant portion dedicated to upgrades at Cape Canaveral. The upgrades include a second vertical hangar, a second mobile launch platform, and expanded factory spaces for producing Vulcan engines, solid rocket boosters, and payload fairings for the Kuiper missions.
The Kuiper program's success is vital for ULA, which aims to reclaim its position in the US launch market. With Amazon's financial backing and a lucrative launch contract with the Space Force, ULA's Vulcan rocket is set to serve various missions for years to come.