Uncategorized
OpenAI Enhances ChatGPT with Canva Integration for Streamlined Visual Creation
ChatGPT Plus users can now easily create visuals using the Canva plugin, simplifying the design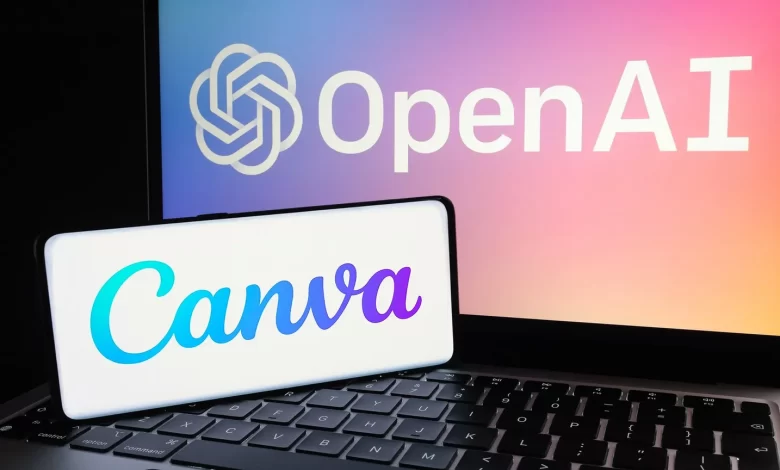 OpenAI has introduced a new Canva plugin for its popular chatbot, ChatGPT, targeting the rapidly evolving social marketing space. This strategic move aims to streamline the creation of visuals like logos and banners for businesses and entrepreneurs, providing a user-friendly approach to digital design.
Previously, using Canva with ChatGPT required manual work, but the newly launched plugin simplifies the process with just a few clicks. This enhancement has the potential to increase user engagement with the platform.
To utilize the Canva integration, users start by launching ChatGPT on their browser and navigating to the 'Plugin Store' in the plugin section. They can easily install the Canva plugin from there. Once installed, the user can select 'Canva' from the plugin section in ChatGPT's main window.
In the chatbot's prompt box, users can describe the visual they want to create. For example, they can request, "Create a banner for my Twitter account as an AI enthusiast." ChatGPT generates a list of visuals based on the prompt, allowing users to choose their preferred option. They can then edit the visual in Canva and download it for immediate use.
This Canva integration is exclusively available to ChatGPT Plus subscribers, who pay a monthly fee of $20. Subscribers not only gain access to the Canva plugin but also enjoy the benefits of the updated GPT-4 large language model. This model excels in generating long-form content and accepts images as input.
OpenAI's proactive efforts to expand ChatGPT's capabilities reflect the competitive nature of the AI sector. With rivals such as Claude AI and Google's Bard gaining traction, OpenAI aims to stay ahead without openly training GPT-5. The integration of Canva with ChatGPT aligns with OpenAI's strategy to enhance the chatbot's versatility and cater to diverse user needs.
Before the Canva integration, OpenAI introduced a feature allowing users to browse the web within ChatGPT using Microsoft Bing. However, due to concerns about accessing paywalled content, this feature was discontinued.