Tech News
US Judge Approves Deal, UK Softens Opposition - What It Means for Gamers and the Industry
Landmark Acquisition Overcomes U.S. and UK Opposition, Reshaping Gaming Industry Landscape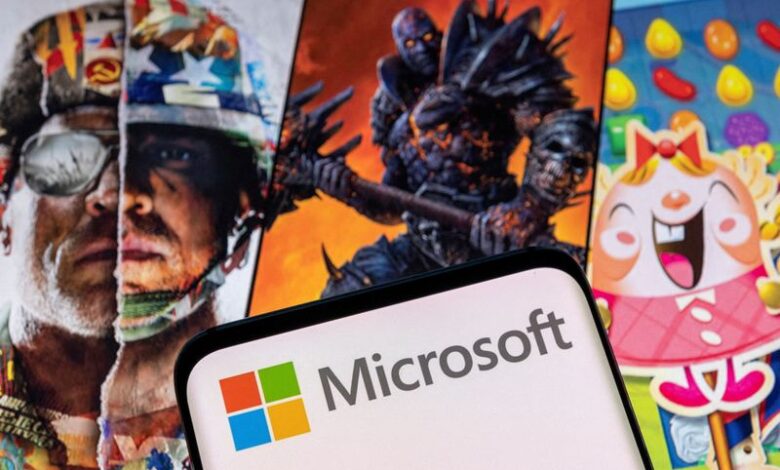 Microsoft's ambitious $69 billion acquisition of video game giant Activision Blizzard has received crucial approvals, marking a pivotal moment in the gaming industry's history.
A U.S. District Judge in San Francisco, Jacqueline Scott Corley, has given the green light to the deal, dismissing concerns raised by the U.S. Federal Trade Commission (FTC) that it could limit competition and harm consumers. Microsoft's shares responded positively, rising by 64 cents to $332.47, while Activision's shares surged by 10% on the same day.
Even more promising for the tech giant, the UK's Competition and Markets Authority (CMA) has indicated a willingness to reconsider its opposition to the deal. This opens the door to possible resolutions that could satisfy antitrust concerns in the UK.
The heart of the matter was the fear that Microsoft's ownership of Activision could lead to exclusivity on its Xbox consoles, potentially locking out competitors like Sony's PlayStation and Nintendo. However, the court did not find sufficient evidence to support this claim.
While the focus of the trial was on the immensely popular "Call of Duty" franchise, Activision boasts other iconic titles like "World of Warcraft," "Diablo," and "Candy Crush Saga."
This development has far-reaching implications as the gaming market is poised to grow by 36% in the next four years, estimated at $321 billion, creating a dynamic landscape in which Microsoft's strategic moves will play a pivotal role.
Microsoft's President, Brad Smith, expressed gratitude for the swift decision and expressed a willingness to address the CMA's concerns. It is speculated that a deal between Microsoft and the CMA could be reached in the coming weeks.
While the FTC remains disappointed with the outcome and is considering an appeal, the gaming community eagerly awaits the potential changes and innovations this merger could bring to the industry.