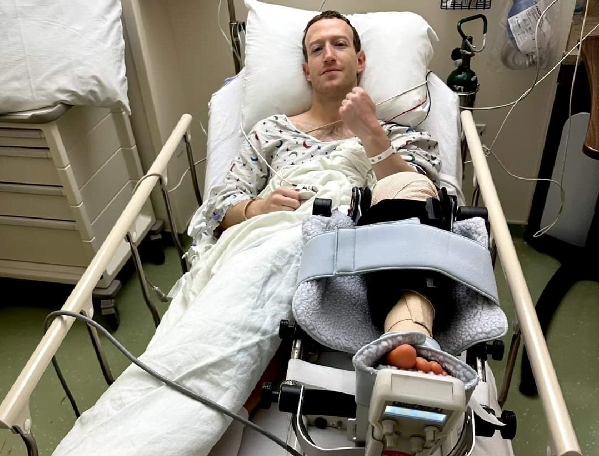 In an Instagram post on Friday, Meta Platforms Inc. CEO Mark Zuckerberg revealed that he had torn his anterior cruciate ligament (ACL) while practicing mixed martial arts (MMA). The 39-year-old tech mogul, who had been training rigorously for an upcoming competitive MMA fight, shared a series of photos from his hospital bed, expressing his gratitude for the medical team caring for him.
Zuckerberg's journey into MMA began during the pandemic, evolving from a casual interest into a serious passion. He even went as far as constructing an octagonal fighting ring in his backyard. In May, he participated in his first Jiu-Jitsu tournament, securing both gold and silver medals.
"Competed in my first jiu jitsu tournament and won some medals for the Guerrilla Jiu Jitsu team. Thanks to Dave Camarillo, Khai Wu, and James Terry for training me!," Zuckerberg wrote.
The Brazilian Jiu-Jitsu tournament showcased his dedication to this predominantly ground-based martial art, focusing on leverage, angles, and non-violent submission techniques. Zuckerberg credited his success to trainers Dave Camarillo, Khai Wu, and James Terry.
This injury comes as a temporary setback for Zuckerberg's aspiration to enter the MMA arena competitively, as his surgery will delay his anticipated debut. Nevertheless, he remains optimistic about resuming his training and achieving his goal once he fully recovers.