Tech News
42% of Mac Users Embrace AI Apps in Daily Workflows, Setapp Report Highlights
Setapp's Survey Reveals Growing Dependence on AI in Mac Workflows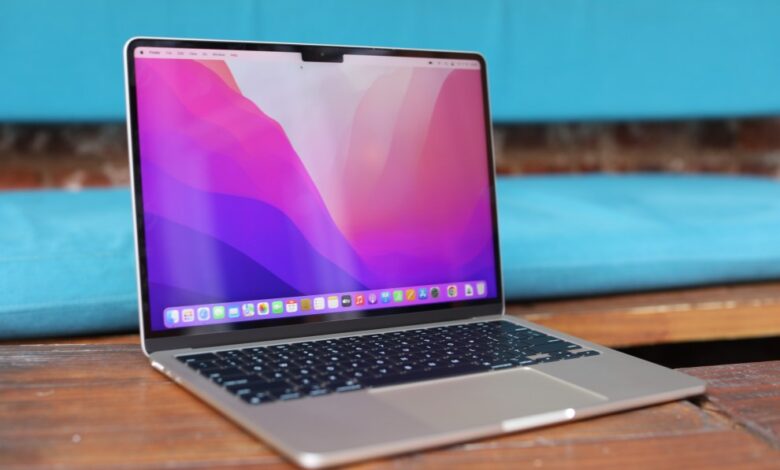 A recent survey by Setapp, a Mac app subscription service, shows a growing trend in the adoption of AI-based applications among Mac users. The study, which collected responses from 1,241 Mac users primarily in the U.S., highlights that 42% of Mac users now incorporate AI apps into their daily routines. Moreover, 63% of respondents believe that AI-powered apps offer more benefits compared to those without AI capabilities.
Mac app developers are also keeping up with the trend, as the survey found that 44% have already integrated AI or machine learning models into their applications, with an additional 28% actively working on implementing AI features. Notable AI apps mentioned by users include Google's AI Bard and Bing, which leverage AI technology from OpenAI, as well as TypingMind, Elephas, Spark, Notion, Grammarly, and others.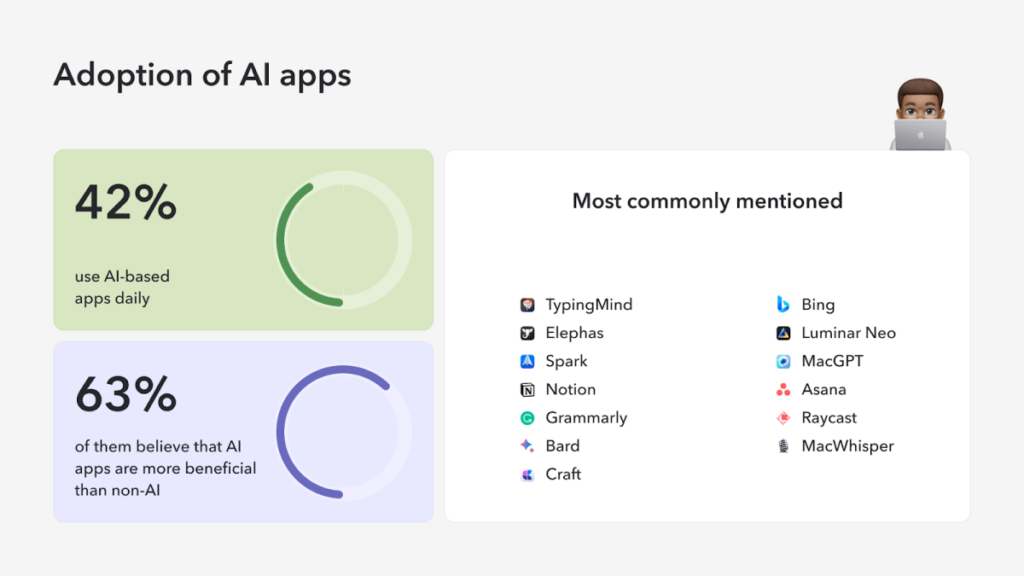 Setapp's product lead, Mykola Savin, noted how AI is enhancing the user experience by providing additional assistance. Although this is the first year Setapp included questions about AI app adoption in its annual survey, it's clear that AI apps are now a significant part of Mac users' daily workflows.
"We see how AI is transforming the app's usage experience by providing additional user assistance," said Mykola Savin, product lead of Setapp, in an announcement. "At Setapp, we also witness a great adoption of AI tools and the features we implement on the platform. Maybe not everyone succeeds with AI on the first try. But when they do, they tend to use those features repeatedly."
On average, Mac users have 51 installed apps, and they access up to 15 of them daily. This indicates the substantial role AI apps play in daily productivity. Alongside AI apps, browser apps, Microsoft and Google Office tools, and Adobe software are popular among Mac users.
The survey also revealed that subscription-based models are preferred over one-time purchases, and the Mac App Store, YouTube, and social media are the top platforms for app discovery. Additionally, 70% of respondents reported owning a Mac with either an M1 or M2 chip.