Content/Social Media Marketing
Telegram App Blocked in Iraq Due to Security Concerns
Iraq Takes Action to Address Privacy and Safety Matters Surrounding the Messaging App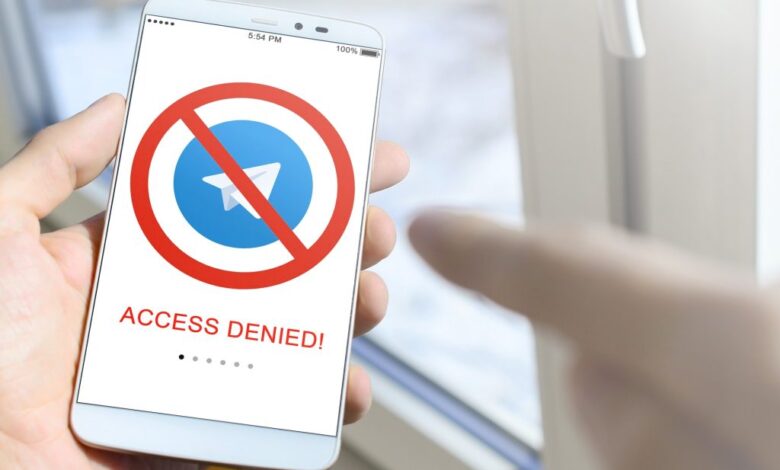 In a move aimed at safeguarding national security and user privacy, Iraq's telecom ministry has taken the decision to block the popular messaging app Telegram. This action comes amidst growing worries over sensitive personal information being mishandled and potentially jeopardizing the country's safety.
Telegram has become a ubiquitous platform in Iraq for communication, news sharing, and content dissemination. However, recent revelations have highlighted the presence of channels on the app that host a significant amount of private data belonging to Iraqi citizens. This sensitive information includes names, addresses, and family connections.
Efforts by the ministry to engage with Telegram and address the leaking of state and citizen data from these channels have unfortunately been met with silence and non-cooperation from the company. The ministry maintains a commitment to upholding citizens' freedom of expression and communication, all while prioritizing national security concerns.
This situation echoes similar global debates surrounding technology platforms, privacy, and security. Just earlier this year, a Brazilian court compelled Telegram to halt its services temporarily until it cooperates in providing information related to extremist and neo-Nazi groups.
As reliance on messaging apps continues to grow worldwide for sharing information, the responsible handling and protection of personal data are of paramount importance. Preventing potential misuse of these platforms for activities that could compromise a nation's security is a pressing issue governments are grappling with.
The move by Iraq's telecom ministry serves as a reminder that the balance between technological convenience and protecting essential interests like privacy and security remains an ongoing challenge, resonating with concerns shared by countries worldwide.