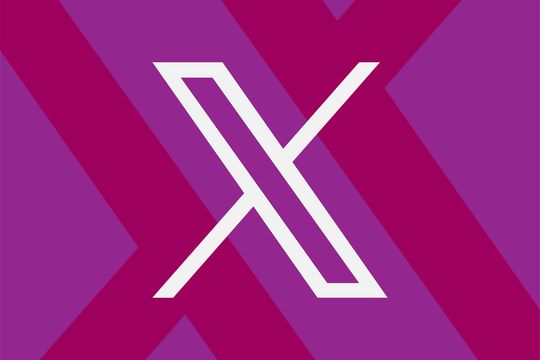 X, formerly known as Twitter, is gearing up to unveil a highly anticipated audio and video calling feature. Musk confirmed that this new functionality will be available across iOS, Android, Mac, and PC, and will not require a phone number for operation. However, leaked code snippets suggest that this feature might be reserved for X Premium subscribers.
According to investor Chris Messina, who shared screenshots on rival app Threads, the calling feature will allow users to connect with contacts in their address book, those they follow, and Verified users. Users will have the ability to customize their preferences, deciding who they want to receive calls from. The code snippet hints at an option to opt in or out of this feature.
"Take messaging to the next level with audio and video calls. Turn the feature on and then select who you're comfortable using it with," the feature's description says in the code screenshot.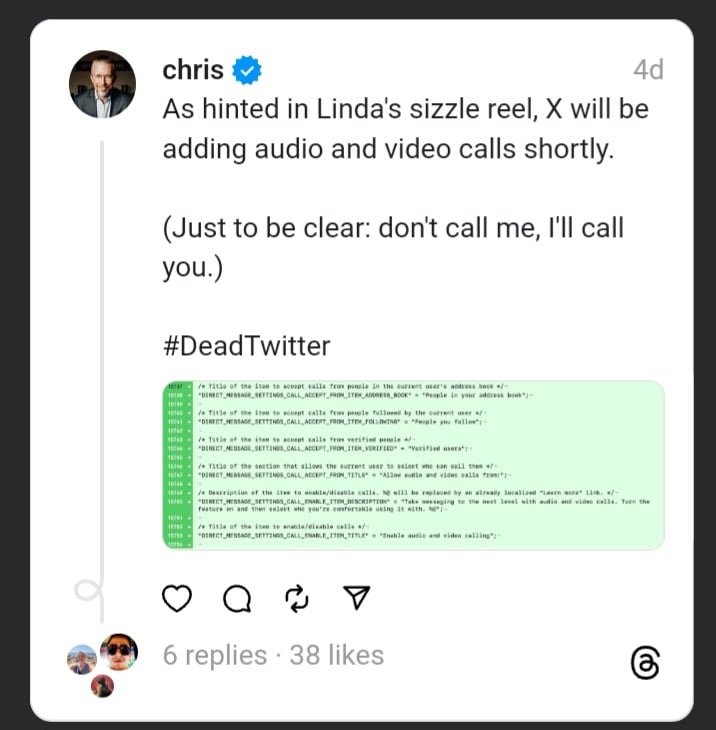 Interestingly, the code also indicates that the audio and video calling feature could be part of the X Premium subscription. This subscription, initially launched as Twitter Blue, offers a range of benefits including a verification badge, reduced ads, extended post length, and post editing capabilities. On the Web, X Premium is priced at $8 per month or $84 annually, while on iOS and Android, it costs $11 per month or $114.99 annually.
Read more: Twitter's Attempt to Mimic Instagram's 'Close Friends' Faces Glitches and Security Issues
Elon Musk's vision for X extends beyond social networking, aiming to create an all-encompassing app similar to China's WeChat. This ambitious plan includes messaging, calling, in-app payments, and more. To support these developments and combat hate speech, Musk has expressed a desire to introduce a modest monthly fee for X users.