Tech News
NITDA Launches Tech Startup Accelerator Fellowship to Empower Nigerian Innovators
Government Initiative Aims to Train One Million Nigerians on Technical Skills by 2025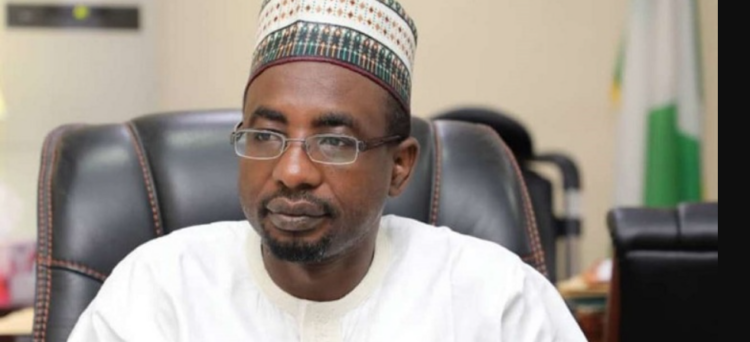 The Nigerian federal government, in collaboration with the National Information Technology Development Agency (NITDA) and Founder Institute, Abuja, has initiated a tech startup accelerator Fellowship program to empower individuals with innovative ideas. The program aims to cultivate an entrepreneurial culture and boost the growth of innovation-driven startups in Nigeria. Applications are currently open for 30 tech startups specializing in areas such as AI, Robotics, Cybersecurity, E-commerce, Software, Fintech, Ed-tech, IoT, GovTech, Agritech, and Biotechnology.
Eligibility criteria for the Fellowship program include having an innovative idea tailored to one of the aforementioned sectors and being fully committed to dedicating at least 30 hours per week to the program. The application deadline is October 2, 2023.
This initiative aligns with the government's ambitious target of training one million Nigerians in technical skills by 2025. The Minister of Communications, Innovation, and Digital Economy, Dr. Bosun Tijani, recently announced the government's preparations for this training, involving meetings with tech stakeholders to co-create innovative ways to achieve the goal. These engagements with the tech ecosystem aim to gather the best solutions from within the country.
Additionally, President Bola Tinubu has pledged to create one million jobs through technology within the first 24 months of his administration. This highlights the government's commitment to fostering technological growth and employment opportunities for Nigerian citizens.
The tech startup accelerator Fellowship program presents an exciting opportunity for aspiring entrepreneurs interested in launching their own tech startups in Nigeria. By providing training and support in various technology-focused sectors, the government aims to nurture and empower innovative individuals who can contribute to the country's economic development. With the application deadline approaching, eligible individuals are encouraged to apply and seize this opportunity to turn their innovative ideas into successful businesses.