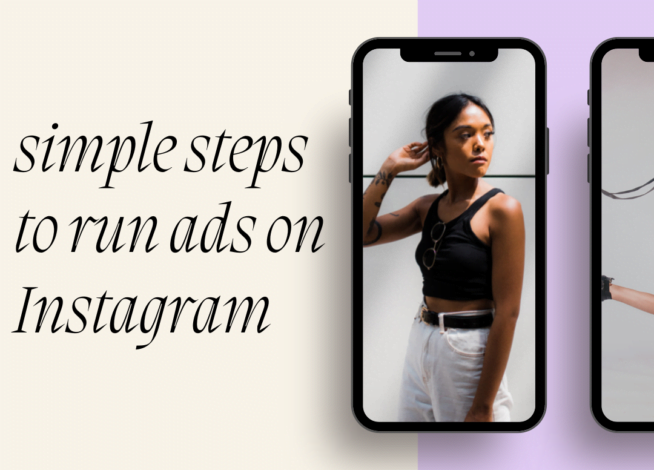 Here are some simple steps to run ads on Instagram directly on Instagram:
Open the Instagram app: Open the Instagram app on your mobile device and log in to your account.
Create a new post: To create an ad, you will need to create a new post by tapping the plus icon at the bottom of the screen.
Select your ad objective: When you create your post, you will be prompted to choose your ad objective. You can select from a range of objectives such as increasing brand awareness, driving traffic to your website, or promoting a product.
Choose your target audience: Once you have selected your ad objective, you will be prompted to choose your target audience. You can select the demographics, interests, behaviors, and locations that you want to target.
Set your ad budget: You can set a daily or lifetime budget for your ad. Instagram will give you an estimated reach based on your budget.
Choose your ad format: You can choose from a range of ad formats such as photo ads, video ads, carousel ads, or story ads. You can also add text, captions, or call-to-action buttons to your ad.
Submit your ad for review: After you have created your ad, you will need to submit it for review. Instagram will review your ad to ensure that it complies with its advertising policies.
Monitor and optimize your ad: Once your ad is approved, you can monitor its performance and optimize it for better results. You can track metrics such as impressions, clicks, and conversions and make changes to your targeting, budget, or ad creative to improve your results.
Note that running ads directly on Instagram only allows you to promote a post you have already created. You will need to use the Facebook Ads Manager to create more advanced ads with additional features and targeting options.