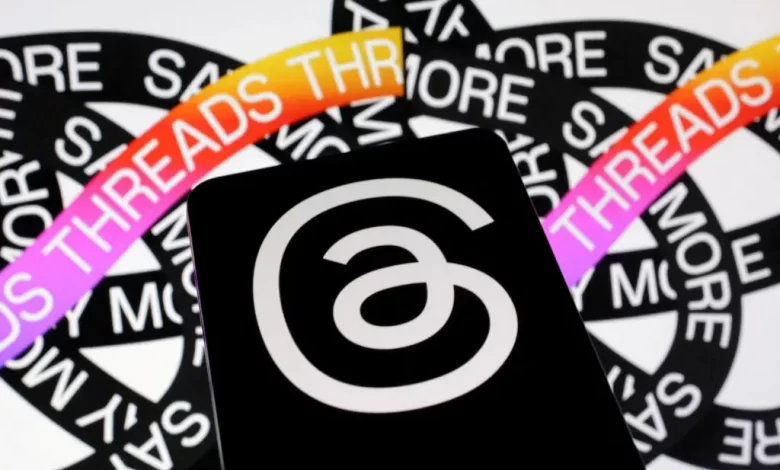 Even though Thread got an impressive launch on July 5th. The 'Twitter killer' app by Meta, has seen a dramatic downfall in daily users, plunging a staggering 81% from its peak of 44 million to a mere eight million users.
But that is not deterring the team from keeping the updates coming…
According to Adam Mosseri via an Instagram update broadcast channel, here's what's new:
📩 Share threads in Instagram DMs – tap the share button and you'll now see "Send onInstagram." 
❤ See all the threads you've liked – head to your profile, go to settings and select "Your likes"  
📝 Sort the accounts you follow – from your profile tap your followers, head to following and tap "Sort"  ✍ Add custom alt-text – attach your image/video and tap "Alt text" to add  
We've also rolled out Threads support for rel=me links to help you verify your identity on platforms like Mastodon. You can now add your Threads profile link on supported platforms to verify your identity.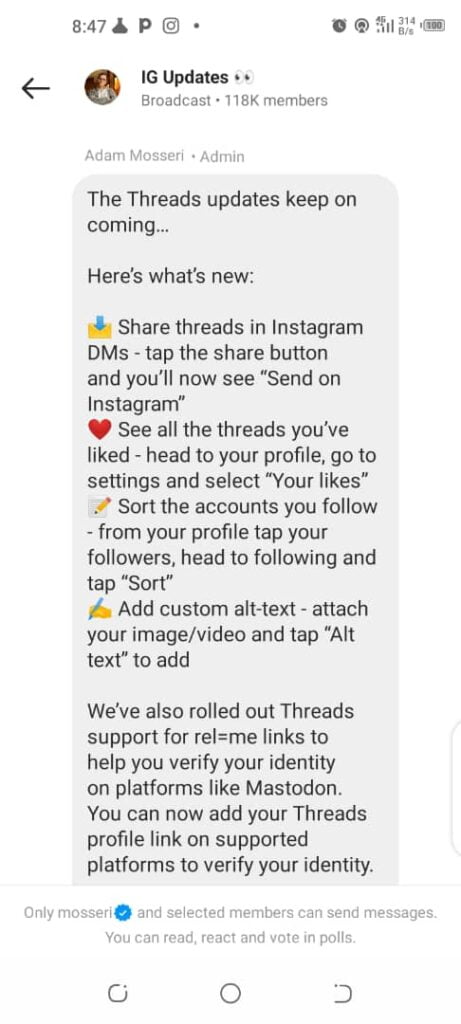 Proud of the team for taking meaningful steps towards adopting open standards and the fediverse.
You may recall that just yesterday, Meta disclosed that users of Whatsapp will soon be able to share their screen while on a video call. This shows that Meta isn't stopping anytime soon when it comes to innovation and releasing new products/features.
What do you think about this new update? Will it help create engagement on Thread or not? … Let's know in the comment section.