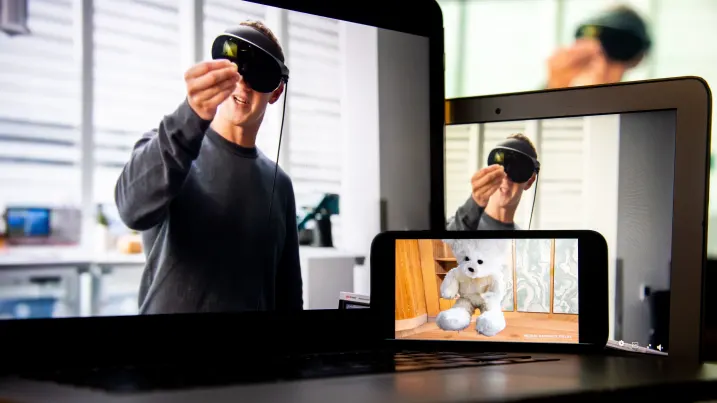 Meta, formerly known as Facebook, recently reported a staggering $3.74 billion operating loss for its Reality Labs unit in the third quarter. This division focuses on developing technologies related to the metaverse, an immersive digital realm that Meta believes represents the future. However, with revenue in the virtual reality and augmented reality sector dropping 26% from $285 million to $210 million, the company's investment in the metaverse is proving costly.
Even though Meta invests billions of dollars each quarter into virtual reality (VR) and augmented reality (AR) technologies, the market is still in its early stages. Developers attending Meta's recent Connect conference highlighted Apple's imminent entry into the VR market as a potential catalyst to drive industry growth and bring VR into the mainstream.
Also Read: Meta Launches AI Tools for Advertisers to Enhance Creativity and Efficiency
In September, Meta introduced its Quest 3 VR headset, positioning it as a technically superior upgrade to its older Quest 2 device. Priced at $499, the Quest 3 is marketed as a more affordable alternative to Apple's upcoming Vision Pro mixed reality headset, which is set to debut with a price tag of $3,499 next year.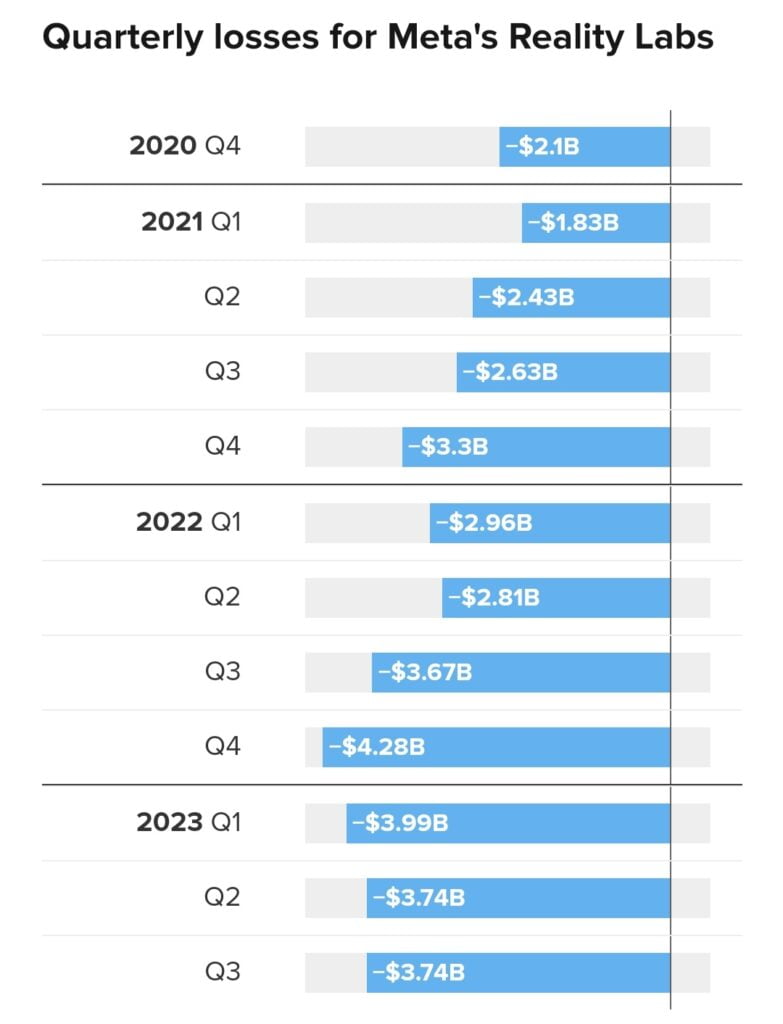 To further enhance its VR offerings, Meta launched the Meta Quest+ VR subscription service in June. For $7.99 per month, subscribers gain access to two new games each month, compatible with the Quest 2, Quest Pro, and Quest 3 VR headsets.
Read more: Meta's Horizon Worlds Expands Beyond VR to Mobile and Web
Despite Meta's relentless pursuit of turning CEO Mark Zuckerberg's metaverse vision into reality, the financial losses incurred by the Reality Labs unit illustrate the current challenges in monetizing the metaverse. Analysts had expected higher sales figures, indicating the struggle Meta faces in navigating this nascent market.
As the metaverse landscape evolves, Meta will need to strategize and adapt its approach. Competing against the impending presence of Apple and the emerging consumer demand for immersive experiences, Meta must find a way to achieve profitability in its ambitious metaverse endeavors.