Uncategorized
SpaceX Readies Giant Starship for Launch, Overcoming Previous Hurdles
Elon Musk's vision of a reusable rocket to reach Mars takes flight again after safety improvements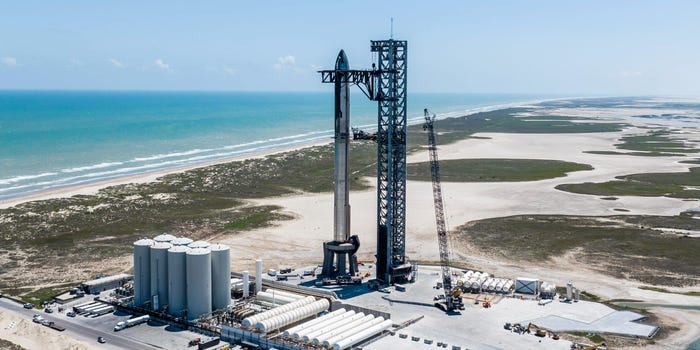 SpaceX CEO Elon Musk announced that the company's towering Starship rocket is fully prepared for launch pending approval from the Federal Aviation Administration (FAA). Standing at nearly 400 feet tall, Starship is designed to be a game-changer in space exploration, serving as a reliable means to transport humans and cargo to Mars.
However, during its inaugural launch in April, Starship failed to detach from its booster, causing the rocket to self-destruct mid-flight while still above Earth's surface. In addition to this setback, the launch resulted in a significant crater on the launchpad, flinging debris as far as five miles away.
Read Also: SpaceX Faces Lawsuit for Alleged Discrimination in Hiring Practices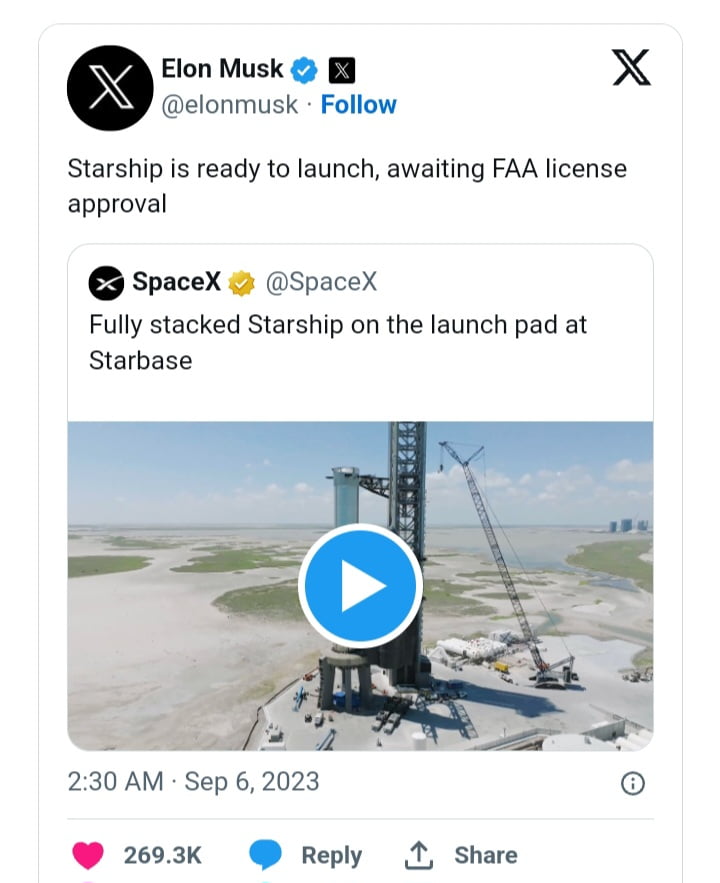 Subsequently, the FAA required SpaceX to conduct a thorough investigation into the incident before granting approval for future launches. Although SpaceX submitted its final report on the matter, the FAA has yet to close the investigation officially. The regulatory agency has stipulated that Starship's corrective actions must be implemented before granting another launch license.
"The FAA will not authorize another Starship launch until SpaceX implements the corrective actions identified during the mishap investigation," the FAA
In the aftermath of the failed launch, SpaceX has made more than 1,000 modifications to enhance the rocket's design. Notably, a vent and heat shield have been installed between the rocket and the booster to protect against potential complications during separation. SpaceX has also introduced a process known as "hot staging," igniting the Starship rocket's engines to propel it away from the booster before shutdown, preventing any mishaps that could jeopardize the mission's success.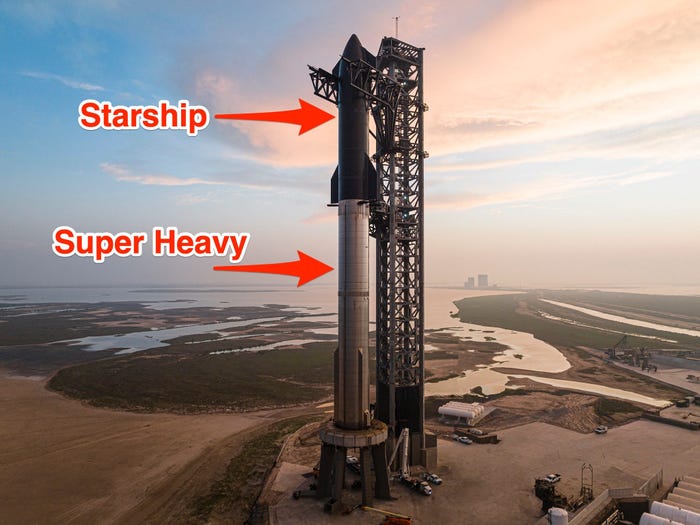 "We're adding an extension to the booster that is almost all vents, essentially," Musk told Vance, according to Space.com. "So that allows the upper-stage engine plume to go through the sort of vented extension of the booster and not just blow itself up."
You can also read: SpaceX Accused of Attempting to "Hijack" £5.5bn UK Satellite Deal
To further ensure safety, SpaceX has implemented a water deluge system on the launchpad, which floods the area with water to prevent excessive heating during liftoff. The launchpad itself has undergone repairs and reinforcements to withstand the power generated by Starship.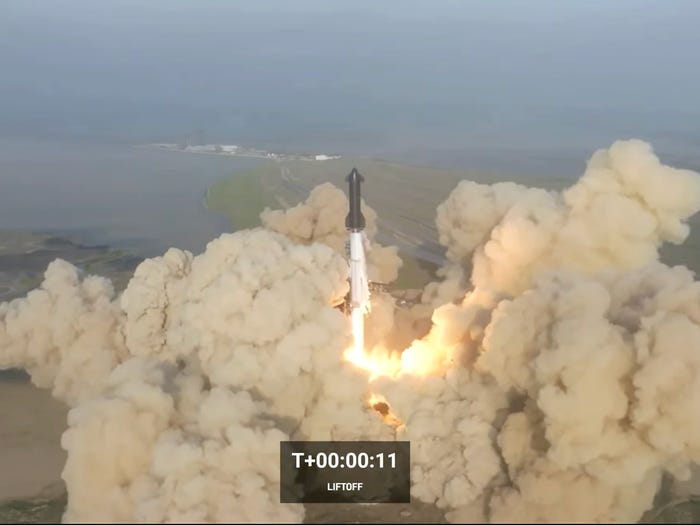 With the ultimate aim of creating a fully reusable rocket capable of enabling human colonization on Mars, SpaceX's Starship represents a revolutionary step in space exploration. Musk envisions a future where space travel becomes more accessible, with reusable rockets significantly reducing the costs associated with space missions.
Pending FAA approval, SpaceX is once again on the cusp of launching its mighty Starship, marking a significant milestone in Musk's ambitious quest to conquer the red planet.