Tech News
Quora's Poe Launches Monetization Program for AI Chatbot Creators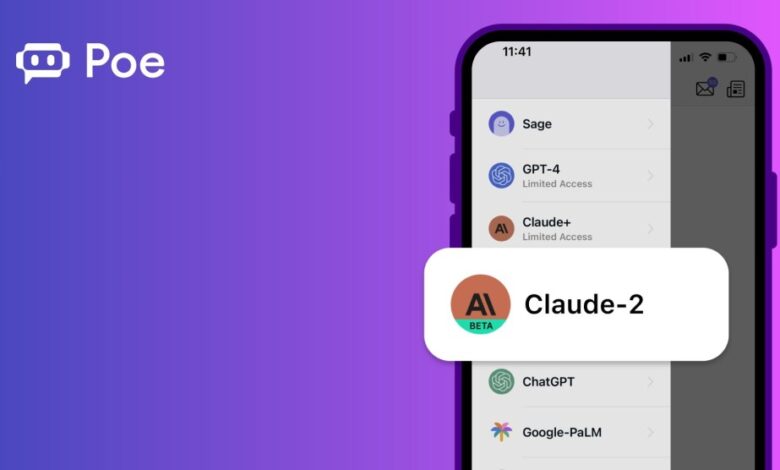 Quora's AI chatbot platform, Poe, has introduced a unique program that rewards bot creators for their efforts. While the term "creator" typically evokes social media content producers, this initiative acknowledges the importance of those crafting AI bots. The program, which recently went live, is among the first to provide financial incentives to AI bot builders.
Bot creators have two avenues for generating income. First, they can earn a share of the revenue when their bots lead users to subscribe to Poe. Alternatively, creators can set a per-message fee, with Quora paying them for every message sent.
Poe, initially introduced to the public in February, has quickly gained traction in the growing AI chatbot market. Market data indicates significant adoption, with millions of installs and monthly active users. It is important to note that these numbers do not account for subscribers accessing Poe via the web.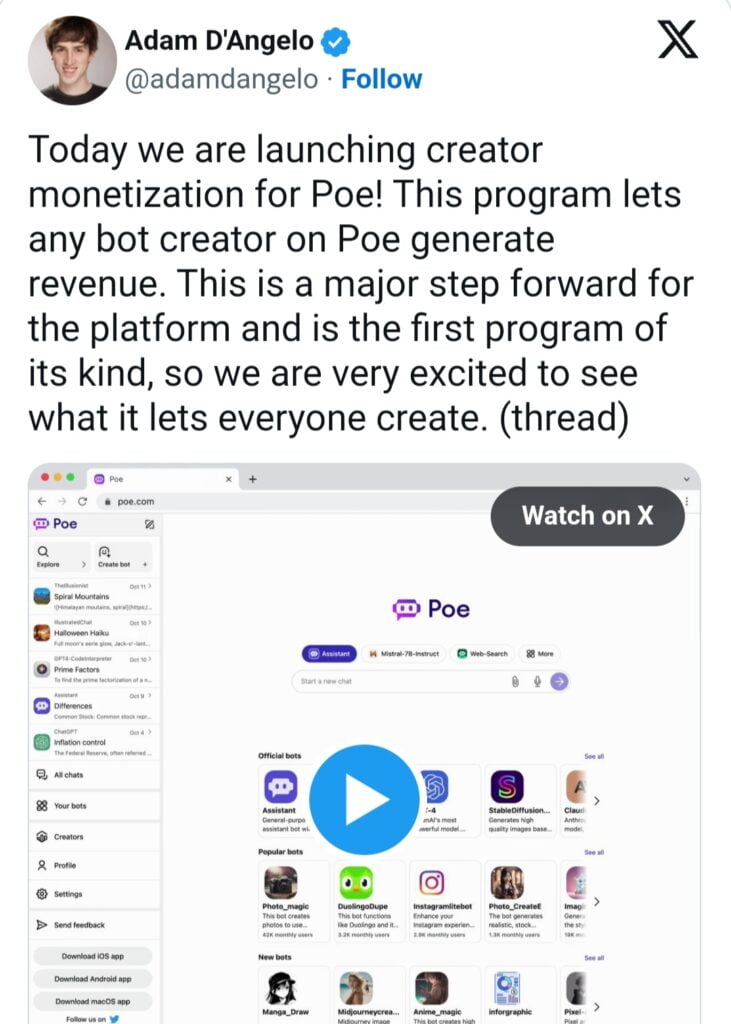 The monetization program is presently available to U.S. users, offering up to $20 per user who subscribes to Poe through a creator's bot. This metric considers various scenarios, such as bringing new users to Poe, encouraging return visits, displaying paywalls, and message interactions.
Quora's vision is to empower smaller companies and AI research groups to bring their bots to the public. This program not only facilitates this goal but also operates as an affiliate program, helping Poe attract new subscribers to its chatbot app.
Quora CEO Adam D'Angelo expressed optimism about the program's potential, foreseeing success in areas like tutoring, knowledge sharing, therapy, entertainment, and more. This initiative marks the dawn of a new market, presenting ample opportunities for valuable services and financial gains.
"We expect all kinds of bots to do well, across areas like tutoring, knowledge, therapy, entertainment, assistants, analysis, storytelling, roleplay, and image, video, music, and other media generation," wrote Quroa CEO Adam D'Angelo in an announcement. "Since this is the beginning of a new market, there are lots of opportunities to provide a valuable service for the world and make money at the same time," he added.