Snapchat
Trending
Snapchat is gearing up to make the 2023 Women's World Cup an unforgettable experience for its users with an array of exciting activations
Snapchat has revealed its thrilling lineup of new features for the upcoming 2023 Women's World Cup, aiming to enhance user engagement and celebrate women's sports on its platform.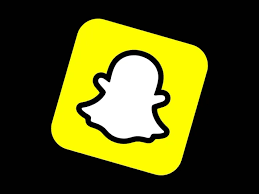 Snapchat has exciting plans for the 2023 Women's World Cup, with a host of new features designed to bring fans closer to the action and promote women's sports advocacy. The social media platform is set to introduce a groundbreaking 'Team Tracker' Lens that uses 3D Bitmoji player avatars to provide real-time updates on matches, including game scores, player stats, and fascinating facts. This innovative 3D presentation format promises to revolutionize the way people engage with the event, allowing soccer enthusiasts worldwide to stay connected in an entirely new way.
Also see:https://mybrandads.com/samsungs-new-83-inch-tv-rumored-to-feature-oled-panel-from-lg-display/
In addition to the 'Team Tracker' Lens, Snapchat users will be able to show their support for their favorite teams and countries through selfie Lenses designed for every participating nation. This feature lets fans display their national pride while adding an element of fun and excitement to the app. Furthermore, a jersey try-on Lens enables users to virtually try out different teams' kits, sparking even more enthusiasm for the tournament.
Snapchat has also joined forces with Togethxr to create an experience that encourages Snapchatters to champion women's sports and show their support for female athletes. By leveraging the platform's massive user base, this partnership aims to promote the Women's World Cup and foster a stronger community of sports advocates.
In collaboration with adidas, Snapchat will roll out a fresh range of Bitmoji clothing, giving users the opportunity to dress their digital avatars in stylish soccer apparel. The addition of new stickers and filters for each participating country further enhances the celebratory atmosphere and adds a touch of national flavor to the app.
To keep users engaged throughout the Women's World Cup, Snapchat will launch new programming and Spotlight challenges tied to the event. These interactive elements will provide multiple ways for Snap users to participate and interact with the tournament, fostering a sense of excitement and camaraderie among soccer fans.
Snapchat's efforts to increase sports engagement have seen great success in the past, with last year's men's World Cup generating impressive user interaction. During that event, users tried on Bitmoji World Cup football kits a staggering 449 million times, while 75 million Snapchatters engaged with sports content monthly.
With these new activations, Snapchat aims to elevate the experience of the 2023 Women's World Cup, empowering soccer fans worldwide to connect, celebrate, and support women's sports in a manner like never before. From real-time match updates through the 'Team Tracker' Lens to virtual jersey try-ons and advocacy campaigns, the app promises an immersive and inclusive sporting experience for all users.