Tech News
Cutting-Edge Drones Could Revolutionize Organ Transportation
Drone Technology's Potential to Revolutionize Organ Transportation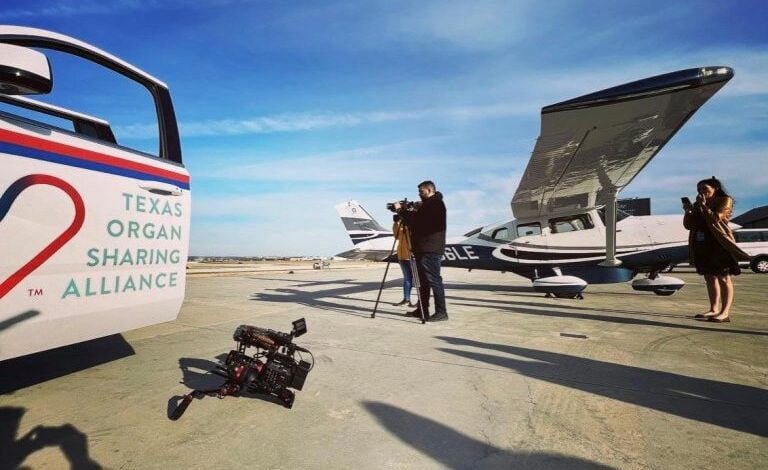 A recent trial showcased the potential of drones in swiftly transporting life-saving organs between cities, significantly reducing travel time compared to traditional methods. Instead of a 20-hour road journey, the drone completed the trip in just 12 hours and 15 minutes, demonstrating its efficiency. Upon arrival, the organs were thoroughly evaluated and deemed fit for transplantation. However, they were generously donated for crucial clinical research.
This achievement was made possible through collaboration among the Texas Organ Sharing Alliance, LifeShare of Oklahoma City, and LifeGift of Houston, partnering with the Matador Consortium. This consortium aims to advance research for unmanned aerial system (UAS) operations, focusing on various applications such as organ transportation, search and rescue missions, crop management, and rural healthcare services.
Every nine minutes, a life is lost due to the unavailability of organs, and over 10,000 people in Texas await organ transplants. Recognizing this urgent need, the consortium aims to revolutionize organ transportation with drone technology.
"Every nine minutes, someone is dying because they don't have a life-saving organ," Guerrero said. "In Texas, there are 10,000 people on the waiting list for an organ transplant."
The successful test marked a milestone, demonstrating the potential of 200-per-mile drones to significantly expedite critical deliveries in both urban and rural environments.
The use of drone technology in the delivery of organs could happen in the "near future," said Guerrero.
Despite the progress, regulatory hurdles remain. The consortium seeks approval from the Federal Aviation Administration (FAA), which currently imposes restrictions on flight paths between cities. Once these hurdles are cleared, drones could begin transporting organs across rural South Texas regions like Edinburg, McAllen, and Brownsville, ultimately saving more lives.
In the near future, drone technology could reshape organ transportation, ensuring faster and more efficient delivery, ultimately increasing the chances of successful transplants. The consortium's breakthrough holds the promise of a brighter future for organ recipients and their families.