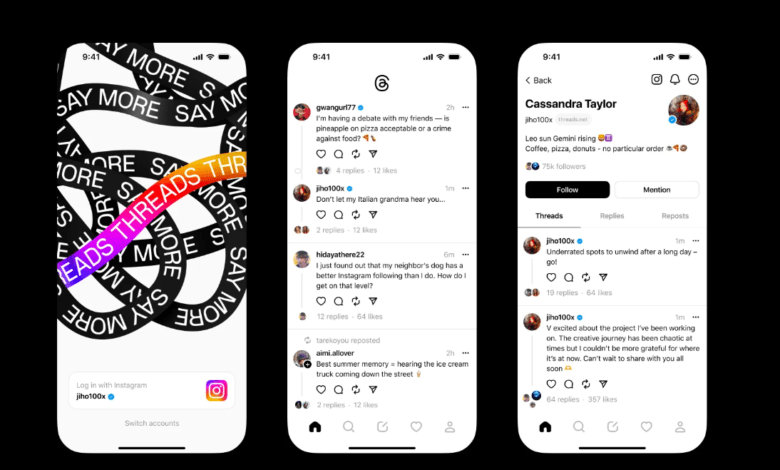 In response to a surge in aggressive spam attacks, Threads, the popular Twitter alternative owned by Meta (formerly Facebook), is set to introduce a rate limit. The decision, announced by Head of Instagram Adam Mosseri, aims to combat the flood of spam bots plaguing the platform. However, there is a catch – the rate limit may inadvertently impact active users, resulting in what Mosseri calls "false positives.
"Threads, which quickly garnered over 100 million user sign-ups since its July 6 launch, has become a hit among those seeking a never-ending scrollable platform. Users were initially pleased by the absence of a rate limit, allowing them to post without restrictions. However, the recent surge in spam attacks has compelled the platform to tighten its security measures.
Adam Mosseri acknowledged the imperfections of the new system, emphasizing that some legitimate users may be caught up in the protective measures. He urged affected users to report such cases so that necessary adjustments could be made.
"we're going to have to get tighter on things like rate limits, which is going to mean more unintentionally limiting active people (false positives)."The system is obviously not perfect, and to that, Mosseri states, "If you get caught up those protections let us know."
The decision to enforce a rate limit on Threads evoked memories of a similar move made by Twitter CEO Elon Musk just two weeks prior. Twitter had implemented a rate limit of 6,000 posts a day for verified users and 600 posts for unverified users. However, Musk later raised the limits to 10,000 and 1,000 posts, respectively.
The announcement about the forthcoming rate limit on Threads drew a mixed response from users. Many took to the comments section to share their experiences with aggressive spam bots, expressing support for the platform's efforts to curb their activities. However, some users raised concerns about the potential impact on genuine and active users, fearing they might be unintentionally limited by the new system.
Meta's CEO, Mark Zuckerberg, reposted a thread expressing his optimism towards the Threads community. He emphasized the company's focus on improving the platform's basics and user retention before shifting their efforts towards community growth.
Zuckerberg added, "The focus for the rest of the year is improving the basics and retention. It'll take time to stabilize, but once we nail that then we'll focus on growing the community."
As of now, specific details about the rate limit's implementation, such as the number of posts allowed per user, have not been disclosed by Mosseri. Users are eagerly waiting for more information to understand how the new measure will affect their experience on the platform.
Instagram's Threads, riding high on its popularity as a Twitter alternative, will introduce a rate limit in response to a surge in spam attacks. While the move is welcomed by many users, concerns linger about the potential impact on active users. As the platform strives to strike the right balance between security and user experience, it remains to be seen how the rate limit will be fine-tuned in the days to come.