Content/Social Media Marketing
Instagram unveiled a game-changing feature that allows you to share your Stories with multiple group
Customize Your Instagram Story Sharing Like Never Before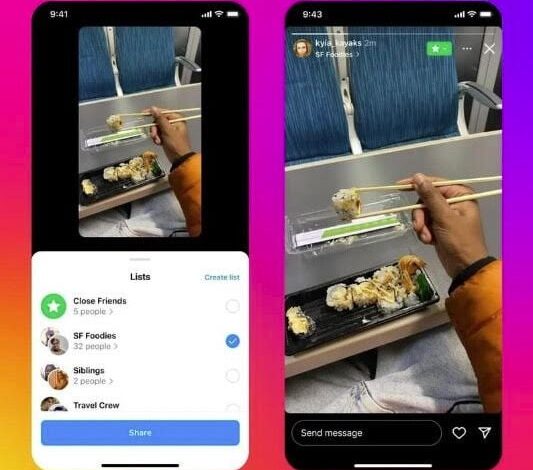 Instagram has unveiled a game-changing feature that allows you to share your Stories with multiple group lists simultaneously, giving you greater control over who sees your updates. This update, shared by Instagram's chief, Adam Mosseri, expands on the existing "Close Friends" list option introduced in 2018. Now, you can select from various lists you've created, tailoring your content for specific groups.
This innovation marks a shift toward more private and group-oriented sharing, acknowledging that users now prefer sharing content through direct messages (DMs) rather than public posts or Stories. By sharing Stories with selected groups, you can create a more intimate and engaging experience for your audience.
Instagram has also introduced the ability to share regular feed posts exclusively with your "Close Friends," further enhancing group engagement possibilities.
As social media usage evolves, people are moving away from public posting and gravitating toward content discovery on their social feeds. This change aligns with Instagram's strategy to optimize user engagement in response to these evolving trends.
For businesses, this feature offers a powerful tool to segment their audience and deliver tailored updates to users based on their interests. With the capacity to include up to 250 people in an Instagram group, brands can now efficiently target specific subsets of their audience with relevant Stories.