Tech News
Discover a more straightforward way to access and comprehend Google's platform policies
Google's upgraded Transparency Center provides a simpler way to access vital policy and process documentation.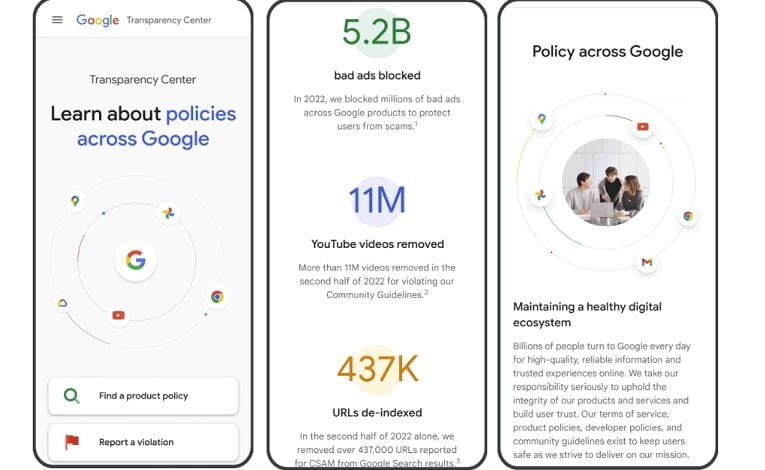 Google has introduced an updated version of its Transparency Center, a user-friendly platform designed to offer simplified access to Google's policy documentation and processes. This enhanced hub aims to make it simpler for users to explore the company's various rules, reporting procedures, transparency reports, and more.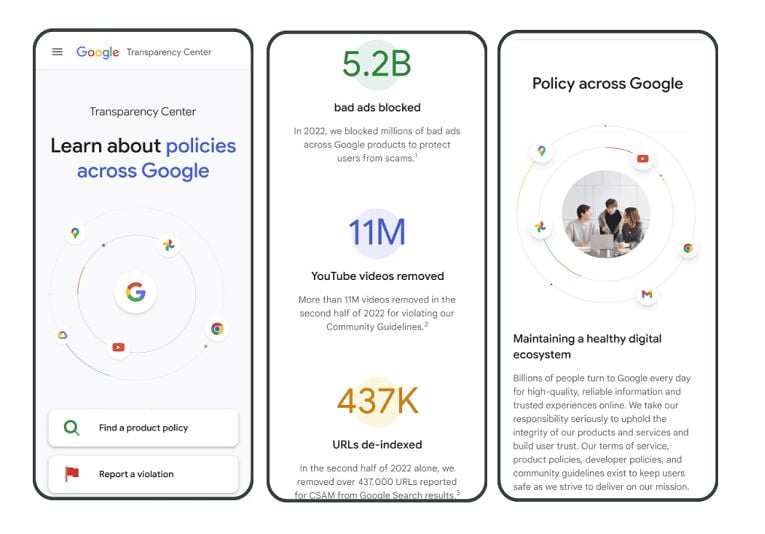 The newly launched Transparency Center provides a streamlined gateway to Google's policies and approaches, showcasing key statistics and information on the platform's guidelines. While the content remains largely unchanged, the revamped hub facilitates easier navigation, even though it maintains Google's characteristic instructional style.
According to Google, the Transparency Center is a collection of existing resources and policies tailored to users, offering convenient access to details about policy creation, enforcement, and more. It allows users to comprehend terms, rules, and guidelines, including essential principles like Google's AI principles that were introduced in 2018.
"The Transparency Center collects existing resources and policies, and was designed with you in mind, providing easy access to information on our policies, how we create and enforce them, and much more."
"With the Transparency Center, you can learn about our policy development process, how we enforce our policies, and view each policy by product and service. Some of our most important guiding principles are also available to view, including Google's AI principles – first launched in 2018. By giving you access to our policies and principles, we aim to make it easy to understand the terms, rules, and guidelines for users, developers and creators alike."
This update offers an advantageous tool for users, enabling a better grasp of Google's diverse policies. Moreover, users can utilize the platform to submit their own reports. For marketers, the Transparency Center proves invaluable for ensuring compliance with Google's regulations, whether for advertisements or regular content, with implications for SEO practices.
In essence, Google's improved Transparency Center simplifies the process of accessing vital information about the company's policies and procedures. By providing an easy-to-navigate resource, Google aims to empower users, developers, and creators to better understand and align with its guidelines.