Tech News
Apple Shares Slide Amid Reports of Chinese Government iPhone Ban
Chinese Restrictions Impact Apple's Market Valuation and Supplier Shares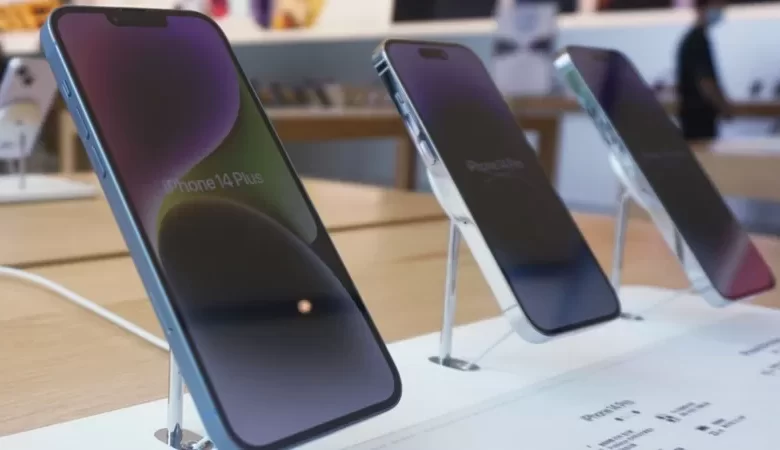 Apple's stock market valuation has experienced a significant decline of over 6% in the past two days, equating to nearly $200 billion, following reports that Chinese government workers have been prohibited from using iPhones. China serves as Apple's third-largest market, contributing to approximately 18% of its total revenue in 2020. Furthermore, the majority of Apple's products, manufactured by its primary supplier Foxconn, are produced in China.
According to The Wall Street Journal (WSJ), Beijing recently instructed central government agency officials not to bring iPhones into their office premises or utilize them for work-related tasks. Bloomberg News later reported that this ban might also extend to employees at state-owned companies and government-backed agencies. The WSJ sources indicated that such instructions were relayed to officials by their superiors in recent weeks, with additional restrictions imposed on foreign-branded devices.
Read also:Apple faced backlash over its plan to scan users' iPhone photos for abusive content.
Although iPhones were already prohibited in certain agencies, it appears that the ban has now been expanded. The extent to which these instructions have permeated Chinese officialdom remains unclear. Interestingly, these reports emerged just days ahead of the highly anticipated launch of the iPhone 15, scheduled for 12 September.
On Chinese social media platforms, some individuals claiming to work for state-owned companies disclosed being instructed to discontinue the use of Apple devices by the end of September. Amid humorous remarks about lacking funds to purchase alternative phones, concerns were raised regarding suitable substitutes for work-related purposes.
See more: Apple commence iPhone 15 Production in India Amidst Amidst Trade Tensions
Apple and the Chinese government have not yet released official statements regarding these reports. However, the repercussions have extended beyond Apple, affecting several of its suppliers. Qualcomm, the world's leading smartphone chip supplier, saw a decline of over 7% in its shares, while South Korea's SK Hynix experienced a roughly 4% decrease.
The intensifying technology-related tensions between the US and China have led to reciprocal restrictions. Washington, along with Japan and the Netherlands, restricted China's access to certain chip technology this year. In response, China curtailed the export of two vital semiconductor industry materials and is reportedly developing a $40 billion investment fund to strengthen its domestic chip manufacturing capabilities.
Amid this landscape, Huawei, a Chinese tech giant, made headlines by unveiling its Mate 60 Pro smartphone during a visit by US Commerce Secretary Gina Raimondo to Beijing. The phone boasts an innovative 5G Kirin 9000s processor, showcasing China's advancements in the semiconductor industry.
Furthermore, Apple recently released an emergency software update for its devices after a security vulnerability was discovered and exploited by unidentified hackers. This marks the 15th time this year that Apple has had to issue comprehensive security updates to protect its users.