Social Media
Tech News
YouTube Enhances News Accessibility with New Features
YouTube introduces immersive news watch pages and financial grants for news Shorts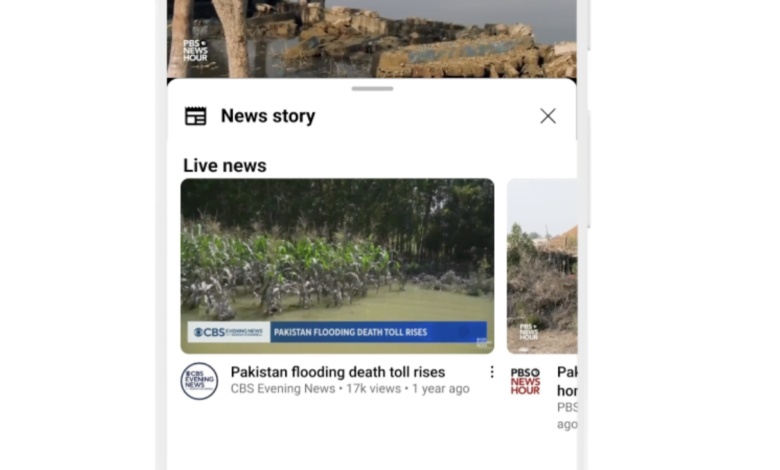 YouTube has taken significant steps to make news consumption easier and support news organizations in their short-form content creation. In one initiative, they've launched an "immersive watch page experience for news stories," designed to aggregate content from authoritative sources across various formats, such as video on demand, live streams, podcasts, and Shorts. This new approach enables users to explore news events from diverse perspectives and depths conveniently.
To access the watch page for a specific news topic, users can click on a video featuring a newspaper icon on the YouTube homepage or in search results. Initially available for mobile users in about 40 countries, YouTube plans to roll out desktop and TV versions in the future. By offering this multifaceted news experience, YouTube aims to provide viewers with a platform to access a broad range of credible voices for in-depth analysis or quick catch-ups on news topics.
In another effort, YouTube is launching the Shorts Innovation Program for News, where they'll provide financial grants and support to news organizations producing short-form video content. They've partnered with over 30 organizations in 10 countries, offering a total of $1.6 million in funding. The program targets news publishers who already have a strong presence in long-form video content on YouTube but wish to expand into creating Shorts.
The goal is to assist news publishers in creating short-form content, particularly those lacking the necessary resources. This move by YouTube to promote Shorts news content aligns with the changing landscape where news organizations increasingly embrace short-form video platforms like TikTok. As a response to these changes, YouTube aims to compete by fostering partnerships with publishers who are new to the world of short-form video.