Tech News
Introducing Graysky: A Game-Changing App for Bluesky Users
Enhanced Features and Intuitive Design Set Graysky Apart in the Twitter Alternative Scene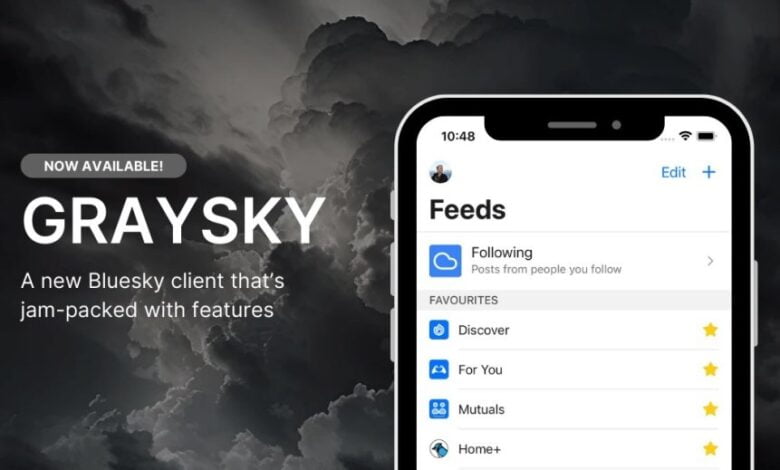 Bluesky, the innovative Twitter alternative backed by Jack Dorsey, is about to take a major leap forward with its first third-party mobile app, Graysky. Developed by London-based software engineer Samuel Newman, Graysky is set to revolutionize the Bluesky experience for iOS and Android users.
Graysky, available for pre-order with a launch date of October 21, brings a host of exciting features to the table. Users can look forward to GIF support, inline translation, comprehensive likes viewing, a feeds-first layout, and robust hashtag support. These enhancements promise to make Graysky a standout choice for those seeking an enriched social media experience.
What sets Graysky apart is its keen focus on user-centric functionality. Newman's passion for Bluesky drove him to create this third-party client, with a vision to refine the platform. Recognizing the need for features not yet available on Bluesky, he honed Graysky's capabilities, garnering an eager following of users eager for early access.
Graysky not only matches Bluesky's likes support but goes a step further by enabling users to view everyone's likes, akin to Twitter/X. It also introduces GIF integration powered by Tenor, ensuring compatibility with the official app. Additionally, Graysky facilitates inline translation within threads, enhancing user interaction.
With a user interface designed for intuitive navigation, Graysky diverges from the conventional home timeline approach. Instead, it guides users to their customized set of feeds, offering a seamless browsing experience.