Tech News
UK Software Company Demands Meta Cease Using Trademarked Name 'Threads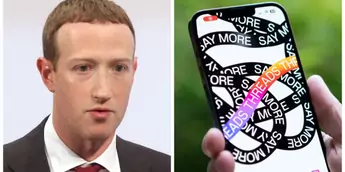 A UK-based software company, Threads Software Limited, is giving Meta, the parent company of Facebook and Instagram, a 30-day ultimatum to cease using the name "Threads" in the UK. Threads Software Limited, which secured the trademark for "Threads" in 2012, owns this name and has warned Meta of potential legal action if they do not comply.
The trademark relates to Threads Software Limited's intelligent messaging hub, capable of storing emails, tweets, and VoIP phone calls in a cloud-based database. The company has refused multiple purchase offers from Meta for the domain name "threads.app."
The conflict escalated when Meta launched its own social media app named Threads, intended to compete with Elon Musk's X. In response, Threads Software Limited alleges that they were removed from Facebook.
John Yardley, the Managing Director of Threads Software Limited, stated that his company faces a substantial threat from one of the world's largest tech companies. Meta's Threads app swiftly gained popularity, becoming the fastest app to reach 100 million users in just five days, partly due to its integration with Instagram.
Despite the initial success, Threads users began to dwindle, with Mark Zuckerberg noting that more than half had abandoned the platform by July. However, the app has continued to evolve, amassing 120 million active users in the present month.
In Yardley's words, this dispute between Threads Software Limited and Meta represents a classic "David and Goliath" battle, emphasizing that Meta's size does not grant it the right to use the "Threads" brand name.
Meta has yet to respond to the request for comment. The situation underscores the significance of trademark rights in the world of tech, where even the smallest of companies can take on the giants.