Content/Social Media Marketing
LinkedIn
LinkedIn Reportedly Developing AI 'Coach' to Simplify Job Applications and Networking
Unlock Your Potential with LinkedIn's AI 'Coach' for Job Applications and Networking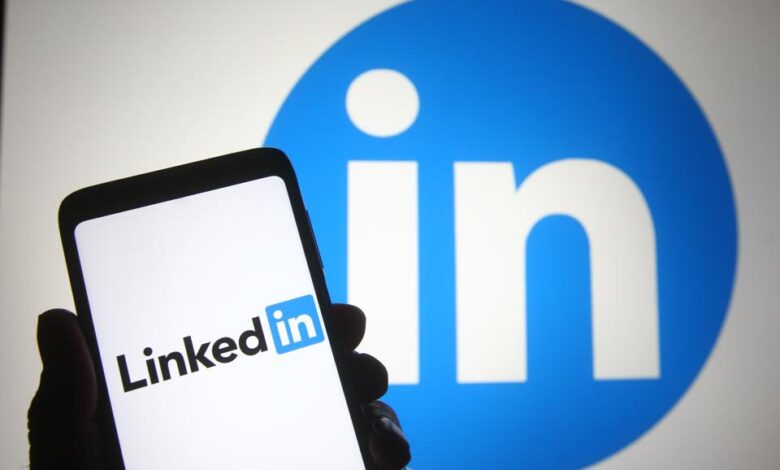 LinkedIn, the popular professional social platform owned by Microsoft, appears to be working on an innovative AI tool to revolutionize the job application process. Leaked information suggests the company is testing a new feature called "LinkedIn Coach," an AI-powered chatbot designed to assist users in finding jobs, applying for them, learning new skills, and building connections within their LinkedIn network.
The potential introduction of this AI Coach comes as no surprise, given Microsoft's increasing integration of chatbots across various platforms like Bing and GitHub. The aim of this AI assistant is to make the job search process more user-friendly, providing valuable guidance and support to applicants.
The leaked image reveals that users will be able to ask the chatbot specific questions, such as how the Coach works or information about the culture of Microsoft. This points to a persuonalized and interactive experience, with the AI Coach offering insights and advice tailored to each user's needs.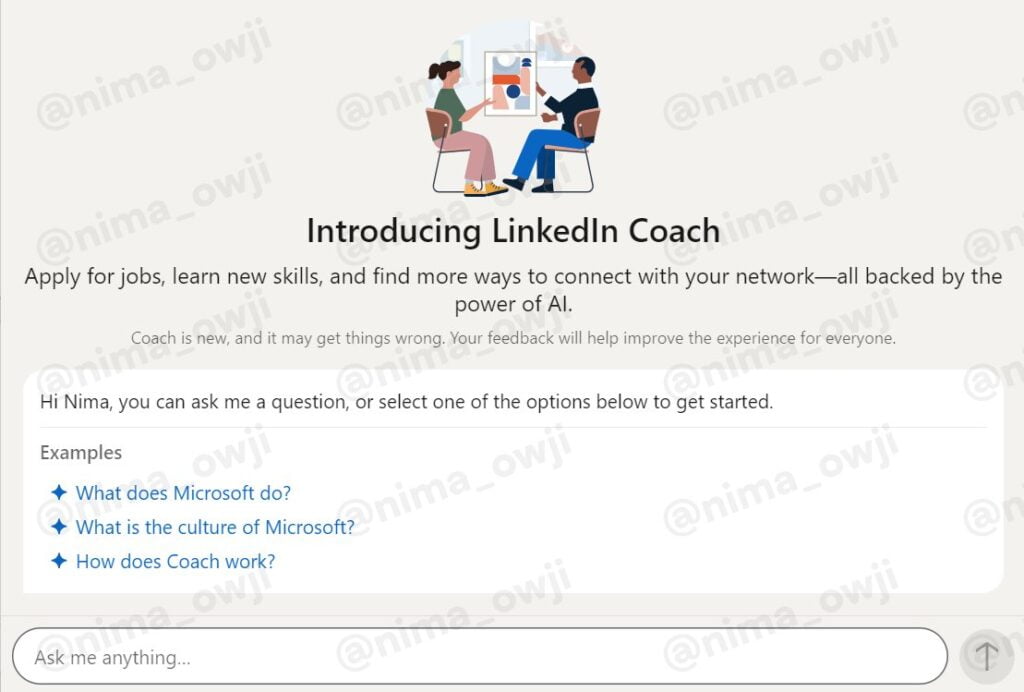 In an interview with the verge, LinkedIn's spokesperson, Amanda Purvis, confirmed that the company is consistently exploring ways to enhance user experience on the platform. While no official announcement has been made yet, it seems LinkedIn will unveil more details about the AI Coach soon.
Amanda Purvis says "always exploring" new ways to improve user experience on the platform. Purvis adds that the company "will have more to share soon."
By integrating AI into the job application process, LinkedIn aims to streamline and humanize what can often be a repetitive and robotic task. The AI Coach has the potential to guide users through the intricacies of creating an impressive job application, while also helping them develop new skills to stand out in a competitive job market.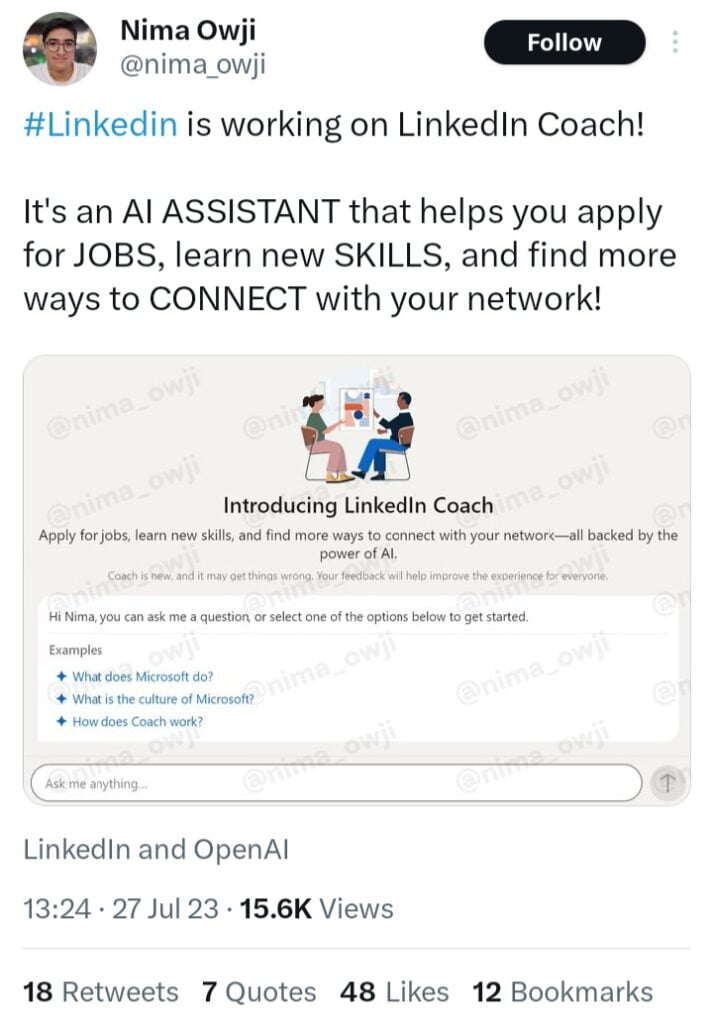 Moreover, building meaningful connections on LinkedIn is a crucial aspect of professional growth, and the AI Coach aims to assist users in expanding their network effectively.
If this new AI-powered assistant, the LinkedIn Coach, proves successful, it could mark a significant step forward in making job hunting more approachable and empowering for LinkedIn users. Keep an eye out for updates from LinkedIn as they reveal more about this exciting development in the near future.