Tech News
SpaceX Launches Website for Starlink Cellular Service, Targeting Text Messaging in 2022
Seamless access to text, voice, and data for LTE phones across the globe using SpaceX's Starlink satellite network.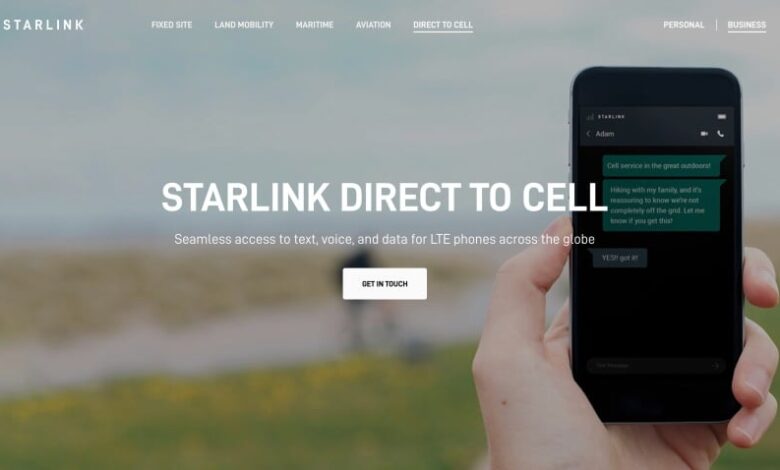 SpaceX has unveiled a new website dedicated to its upcoming Starlink service for mobile phones. The "Starlink Direct to Cell" page aims to provide easy access to text, voice, and data for LTE phones around the world.
The service will rely on SpaceX's growing Starlink satellite network in Earth's orbit to deliver cellular connectivity to unmodified smartphones. Initially, the company aimed to launch the service later this year, partnering with T-Mobile. However, the latest information on the website suggests a revised target launch date of next year exclusively for satellite-based text messaging. Voice and text support is then planned for 2025, with the addition of cellular connectivity to IoT devices in the same year.
Also Read: SpaceX Readies Giant Starship for Launch, Overcoming Previous Hurdles
SpaceX's new offering appears to be a competitor to Apple's satellite-based Emergency SOS feature for iPhones, as well as AST Space Mobile's similar cellular satellite service set to launch next year. The highlight of SpaceX's service is that it works seamlessly with existing LTE phones without requiring any hardware, firmware, or special apps.

Read more: SpaceX Accused of Attempting to "Hijack" £5.5bn UK Satellite Deal
However, before the official launch, SpaceX needs approval from the Federal Communications Commission (FCC). The company has been actively lobbying the FCC to expedite the approval of its application to use the necessary radio bands. Nevertheless, there have been opposing voices from other companies, including Dish Network and Globalstar, a partner of Apple, who have raised objections to various aspects of SpaceX's cellular-satellite service development.