Tech News
Players Left in the Dark as Dead and Buried, Dead and Buried II, and Bogo Suddenly Disappear
Concerns Rise Over Refunds for Discontinued Titles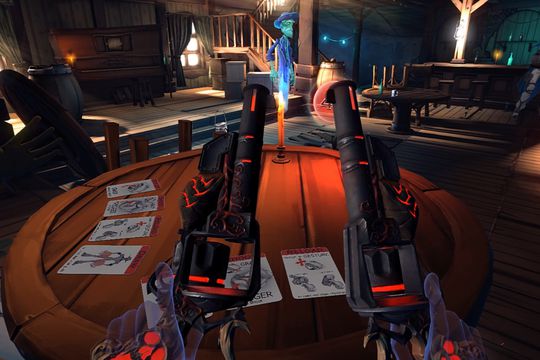 Meta has announced the closure of three popular Oculus games – Dead and Buried, Dead and Buried II, and Bogo – without offering any explanation to players. The shutdown is set to take effect on March 15, 2024, leaving fans puzzled and frustrated.
What's particularly perplexing is the decision to discontinue Bogo, a single-player virtual pet simulator that doesn't rely on online servers. Many wonder why the company didn't simply make it incompatible with newer headsets instead of removing it entirely.
Read also: Meta Expand WhatsApp Channel Feature to Over 150 Countries, Enhancing User Engagement
Questions also arise regarding Dead and Buried II, a game that came with a price tag of $20. Players are left wondering if they will receive any form of consideration or refund for their investment. The original Dead and Buried was bundled with many Oculus Touch controllers and some headsets, while Bogo and Echo Arena were offered for free.
This abrupt move follows the shutdown of Echo VR, which prompted Meta's CTO Andrew Bosworth to offer an explanation post facto. With the disappearance of these titles, including the popular Population: One, which was discontinued for original Quest owners despite its popularity, players are left reconsidering their future game purchases on the platform.
Read also: Meta Exposes Massive Covert Operation Targeting Global Social Media
Meta has yet to respond to inquiries regarding potential refunds or the reasoning behind these closures. This unexpected development leaves the gaming community with a sense of uncertainty and raises concerns about the future of other titles on the platform.