Tech News
Automattic Acquires Texts.com: Streamlined Messaging with Enhanced Privacy
Automattic expands its digital empire with the $50 million purchase of Texts.com, aiming to simplify and secure messaging for users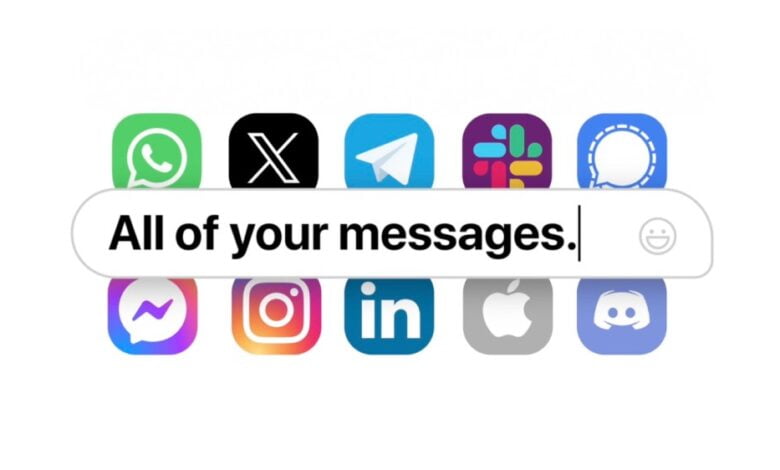 In a $50 million deal, Automattic, the owner of WordPress.com and Tumblr, has acquired Texts.com, an all-in-one messaging app. This purchase marks Automattic's entry into the messaging market, a move driven by the growing need for a unified messaging solution.
Texts.com differentiates itself by providing end-to-end encryption and valuable features like message scheduling and marking as unread across various platforms, including iMessage, Slack, WhatsApp, Instagram, Telegram, and more.
Automattic founder Matt Mullenweg explained the motivation behind the acquisition, citing personal frustration with the multitude of messaging apps and the difficulty of tracking conversations. He believes Texts.com can streamline and simplify the messaging experience.
"As users, we use all these things. And the companies want to pretend you don't, but we all do. So that's also something we've taken a big approach for…we just tried to integrate with everything. Open source also makes it easy, because people can write plug-ins for anything," he said. "So I think if you keep those three things in mind, you can compete with the big guys, and in fact, thrive."
A significant factor in the deal's favor is the evolving regulatory landscape. Mullenweg noted that EU regulations create a favorable environment for Texts.com, as it's user-centric, client-side, and fully encrypted. This high level of security makes it challenging for larger players like Apple and Google to oppose the platform.
Moreover, Texts.com's unique approach of directing messages directly to platforms instead of its servers preserves end-to-end encryption and user data privacy.
Mullenweg also emphasized Automattic's commitment to providing a messaging solution that integrates with various services, embracing open source for greater flexibility. This approach sets Texts.com apart from tech giants like Google, which have struggled to unify their messaging services effectively.
Texts.com offers tiered pricing, making it accessible to both individual users and businesses. It supports multiple operating systems, and an iOS and Android app is in development, ensuring broad accessibility.
Automattic's acquisition of Texts.com represents a strategic move to offer a more comprehensive online experience, expanding its portfolio beyond WordPress and blogging tools into the rapidly evolving world of messaging and communication.