Tech News
Kenya's Affordable Dual-Camera Smartphones Challenge iPhone and Samsung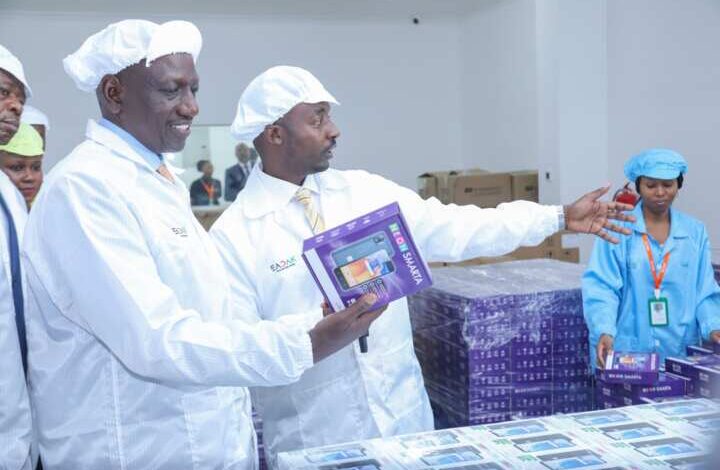 In a groundbreaking partnership between Safaricom, Faiba, and East Africa Device Assembly Kenya Limited (EADAK), Kenya has unveiled two locally assembled smartphones, Neon Smarta and Neon Ultrav. Priced at just $50 (N38,807), these devices offer impressive features, including dual cameras, 2 GB of RAM, and 32 GB of internal storage, with 4G support.
The assembly plant, inaugurated on October 30, 2023, is set to produce a staggering 21,000 smartphones each month. With the smaller Smarta boasting a 5-inch display and the larger Ultrav featuring a 6.5-inch screen, both options cater to various preferences.
Kenya's President, William Ruto, has pledged to support the project, emphasizing that the locally produced phones will be 30% more affordable than imported units. Ruto stated, "We have agreed with stakeholders that this phone will retail at about KSh 7,500." Additionally, stakeholders, including Safaricom, will allow Kenyans to make a modest deposit of 1,000 Kenyan Shillings (approximately $6.72) starting in January 2024, followed by manageable monthly payments.
Safaricom's CEO, Peter Ndegwa, elaborated on the innovative payment plan, "In partnership with Google, we offer affordable smartphones payable in instalments which is called Lipa Mdogo Mdogo." This initiative ensures accessibility for a wider demographic, making quality smartphones attainable for more Kenyans.
This local collaboration not only delivers budget-friendly options but also paves the way for technological advancement and economic growth in Kenya. By offering accessible payment plans and competitive pricing, the Neon Smarta and Ultrav smartphones are poised to revolutionize the tech landscape in the country.