WhatsApp
WhatsApp's Latest Update Expands Group Call Limits for Enhanced Communication
Enhanced Group Calling Capability for WhatsApp Users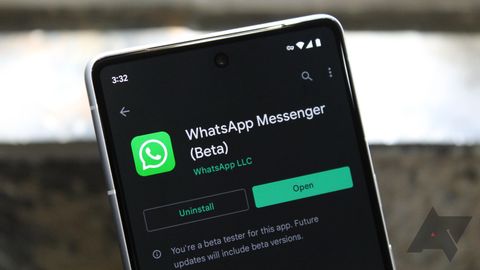 WhatsApp has been diligently enhancing its group calling features, making it easier for users to connect with more people. Initially, WhatsApp increased its group call limit to 15 participants, a significant upgrade from the previous seven. Subsequently, Meta, the parent company of WhatsApp, introduced support for up to 32 participants, allowing users to add more people to ongoing calls. Now, WhatsApp is taking another step by enabling users to start calls with a full 32 participants right from the beginning.
In the latest beta version (2.23.19.16) of WhatsApp, WABetaInfo discovered some noteworthy changes. The call screen now simplifies the process by displaying who you can call, and a floating call button with a plus icon seems to be where call links have been moved. This streamlining aims to make initiating calls more user-friendly.
In terms of maximum participants, users were initially limited to selecting 14 contacts for a call, in addition to themselves. This was later expanded to a 15-person cap. However, some beta testers who gained early access to 32-person groups found limitations; they could only invite 14 people initially and add the remaining 17 participants later. Now, with this update, beta testers can invite up to 31 participants when starting a call.
While this feature is currently available to some beta testers through the Google Play beta program, its availability is account-based, and not everyone has access yet. It's uncertain when this feature will roll out beyond the beta channel or if it might be removed before reaching the stable release cycle.
WhatsApp's move to support 32-person calls reflects the app's widespread use for business, family, and educational group communications. With the growing demand for multi-person calls, this improvement is crucial for WhatsApp to compete with business-focused communication apps like Slack and Zoom. In an era where remote communication is vital, WhatsApp continues to evolve, aiming to provide an even better user experience.