Tech News
Meta is to Bringing Roblox to Quest VR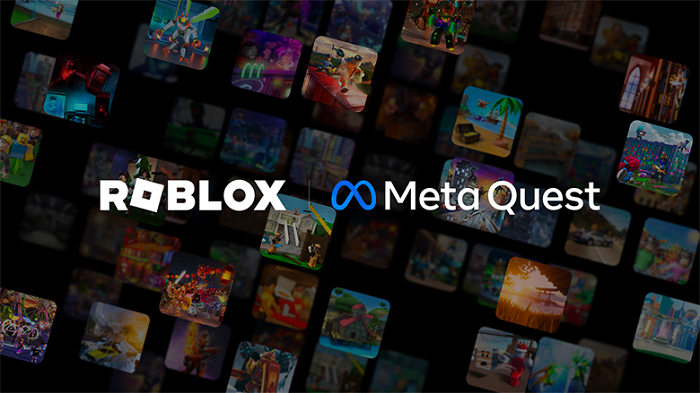 Instead of physical meetings at parks and malls, Gen Zs are now interacting more online due to the platforms the Meta's metaverse vision is creating.
Online space, like Roblox, Minecraft and Fortnite are the new hangout points. While some parents are worried by the fact that their kids are spending too much time online, which has its own level of exposure risks, this seem to be how the next generation hangs out, helping them fulfil both entertainment & social, without necessarily leaving their house.
Meta announced on their website that Roblox will soon be added to its expanding VR gaming push. It will be interesting to note that Meta just launched a new app called Thread
In their words:
"You've waited. And waited. And waited some more. And now we can finally share that, yes, Roblox is coming to Meta Quest, starting with an open beta hitting App Lab in the coming weeks!
On average, more than 66 million users log into Roblox every day, with a community that spans mobile devices (both iOS and Android), desktops, and Xbox, and we can't wait to add Meta Quest 2, Quest Pro, and (coming soon) Quest 3 to the mix.
The open beta is a great opportunity for the Roblox developer community to optimize their existing games for Quest and build new ones for VR while gathering input and feedback from the Quest community. That means developers will be able to experiment, learn, and iterate on VR experiences before Roblox is ready for prime time and its full release on the Meta Quest Store.
With over 15 million active experiences and counting, Roblox will offer a vast library of content for the Quest community to explore. In fact, Roblox is automatically publishing some experiences that use default player scripts to support VR devices. They've found that those experiences typically run well in VR without modifications, so they're seeding the Roblox VR library with great content from day one. And because Roblox is cross-platform, you'll be able to connect, play, and hang out with friends across Xbox, iOS, Android, and desktop —helping to make VR more social than ever before.
Roblox on Quest will be available for people ages 13 and up. And parents can use existing Meta Quest parental supervision tools to help create a level of safety and supervision that's right for their family.
Stay tuned—we'll have more details to share as the open beta approaches."
This is a great win for Meta's VR ambitions, providing a direct means to integrate the Roblox multiplayer experience into its metaverse system.
What do you think about this?