Tech News
Two South African Startups Shine in TechCrunch Disrupt Startup Battlefield
Omnisient and FinanceGPT chosen for prestigious pitch competition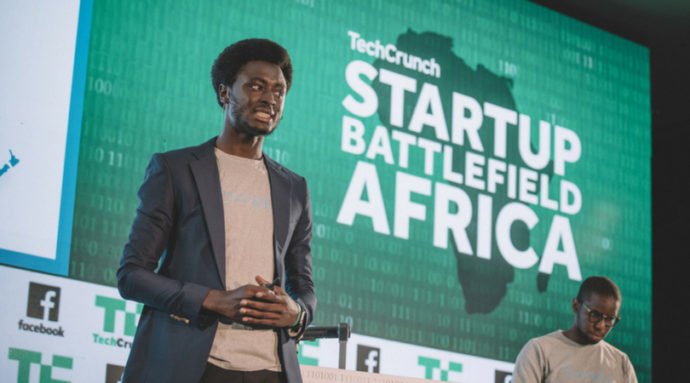 South African companies Omnisient and FinanceGPT have been selected among 16 African startups to participate in the renowned TechCrunch Disrupt Startup Battlefield pitch competition. As part of the event, these startups will receive training from TechCrunch journalists and venture capitalists, followed by pitching to potential investors attending the conference over a span of three days.
Omnisient is a data collaboration platform that emphasizes privacy protection. By employing cryptography, advanced analytics, and artificial intelligence, this platform enables financial services institutions to securely leverage new consumer data sources while adhering to regulatory standards. Omnisient's technology has already allowed local banks to identify 3.2 million individuals as creditworthy, who would have otherwise been denied credit due to limited background information. In addition, Omnisient was recently recognized as a Technology Pioneer by the World Economic Forum. CEO Jon Jacobson emphasizes that participation in the competition will help accelerate their ongoing Series A funding efforts for international expansion and technology development.
"We are in the midst of speaking to investors locally and overseas to raise Series A funding for international expansion and further development of our technology," said Omnisient CEO, Jon Jacobson.
"Being invited to join TechCrunch's Start-up Battlefield at TechCrunch Disrupt is not only international recognition of the disruptive nature of our platform and the impact we are having in growing financial inclusion, but also a fantastic opportunity for us to fine-tune our pitch and share our story with an audience of US investors."
FinanceGPT, on the other hand, utilizes machine learning to generate comprehensive financial insights and forecasts. This technology empowers financial professionals and investors across multiple regions, including Europe, Oceania, Asia, North America, South America, the Middle East, and Africa. CEO and co-founder of IPOXCap AI, Phiwa Nkambule, expresses excitement about the opportunity to showcase FinanceGPT to a global audience of investors and industry leaders. They believe that their platform has the potential to revolutionize the way financial analysis is conducted.
"We are happy to be selected for Startup Battlefield 2023," said Phiwa Nkambule, CEO and co-founder of IPOXCap AI. "This is a great opportunity for us to showcase FinanceGPT to a global audience of investors and industry leaders. We believe that FinanceGPT has the potential to revolutionise the way financial analysis is done, and we are excited to share it with the world."
TechCrunch Disrupt Startup Battlefield 200 is renowned as one of the world's most prestigious early-stage pitch competitions. Previous participants include notable companies such as Dropbox, Yammer, Tripit, and Redbeacon. The selection of these South African startups highlights the growing innovation and entrepreneurial spirit within the region.