Tech News
Reliance Chairman Mukesh Ambani Takes Up ChatGPT Challenge, Promises AI for All
Mukesh Ambani asserts India's potential in AI, responds to OpenAI CEO Sam Altman's skepticism about Indians' ability to create a ChatGPT-like AI system.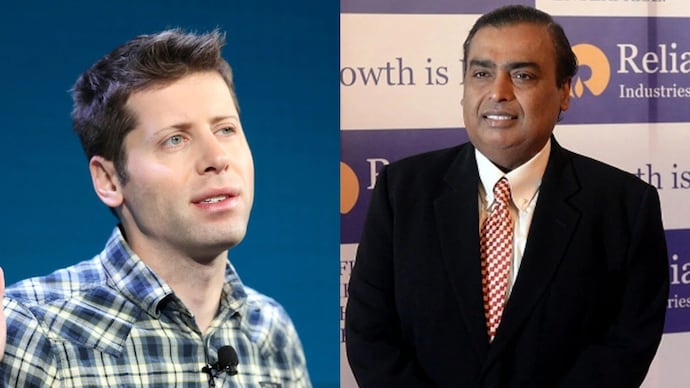 Reliance Industries Chairman Mukesh Ambani has announced that Jio, his company's telecom arm, will develop AI models tailored for Indian users, in response to doubts raised by OpenAI CEO Sam Altman. Altman had expressed skepticism about the Indian tech sector's capability to create a ChatGPT-like artificial intelligence tool.
Ambani responded to this challenge during the 46th Reliance Annual General Meeting (AGM), stating that Jio would deliver AI solutions accessible to everyone, everywhere. He highlighted India's scale, vast data resources, and talent pool as the foundation for success.
Altman's earlier comments came during an event in India where he deemed the pursuit of challenging OpenAI in training foundational models as "hopeless." Despite acknowledging the slim chance of success, Altman stressed the importance of attempting such feats.
In contrast, Ambani exuded confidence, stating that Jio Platforms aimed to be at the forefront of developing India-specific AI models and solutions across different domains. This would enable Indian citizens, businesses, and the government to reap the benefits of AI. Ambani emphasized the need for a robust digital infrastructure capable of handling the computational demands of AI. To address this, Reliance Industries Limited (RIL) plans to build up to 2000 MW of AI-ready computing capacity, including cloud and edge locations, while ensuring sustainability and environmental responsibility.
"Seven years ago, Jio promised broadband connectivity to everyone, everywhere. We have delivered. Today, Jio promises AI to everyone, everywhere. And we shall deliver," he said.
Ambani drew parallels with Jio's successful promise of delivering broadband connectivity across India, expressing his commitment to bringing AI to the masses as well. He assured that Jio would live up to its promise of AI for everyone, everywhere.