Tech News
Samsung's One UI 5.1 Beats Google to Enable Easy eSIM Transfer and Conversion
Samsung's latest software update simplifies the process of transferring or converting eSIMs, giving users more flexibility in switching devices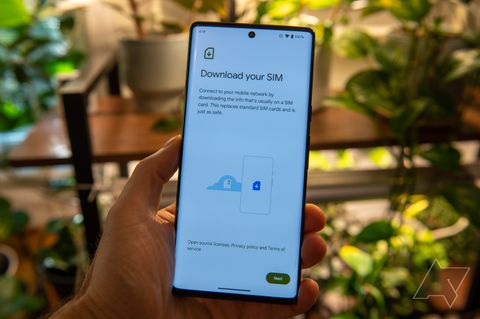 Samsung has taken the lead in allowing users to easily transfer and convert eSIMs with its One UI 5.1 update. While Google has been working on a similar feature, Samsung's advancements have caught the attention of tech enthusiasts.
Previously, switching to a new Android device within the same brand required users to de-register the eSIM on their old device before activating it on the new one. However, with eSIMs becoming more prevalent, the process was set to become smoother.
Google has been developing an eSIM transfer workflow since earlier this year but is yet to release it with the launch of its new Pixel phones. In the meantime, Samsung rolled out One UI 5.1, which made eSIM transfers and conversions accessible to various Samsung models worldwide.
To transfer or convert eSIMs using One UI 5.1, both devices involved must be compatible and running at least One UI 5.1. The range of compatible devices currently includes the Galaxy S21, S22, and S23 series, along with the Z Fold 3, Flip 3, Fold 4, Flip 4, and the Note 20 models.
While the option to initiate the transfer or conversion is available in the device's settings, there are a few limitations. The list of compatible devices is still relatively short, and software updates might be necessary, making it crucial to consider device compatibility for future upgrades. Additionally, users cannot set up separate eSIMs for calling and data, but the software does automatically switch to the secondary SIM for data if the preferred eSIM cannot connect.
Although Samsung currently leads in this area, it is anticipated that other OEMs will follow suit once Android 14 launches later this year. This update will bring convenient eSIM switching and physical SIM to eSIM conversion to a wider audience. As Samsung takes a step ahead, it remains to be seen how Google will respond and if any differences arise in their approach.