Tech News
Nigeria Aims to Train 3 Million Tech Talents in Four Years: Bosun Tijani Reveals Strategy
Nigeria's Minister of Communications, Innovation, and Digital Economy, Bosun Tijani, unveils a unique model to achieve the ambitious goal of training 3 million technical talents in the next four years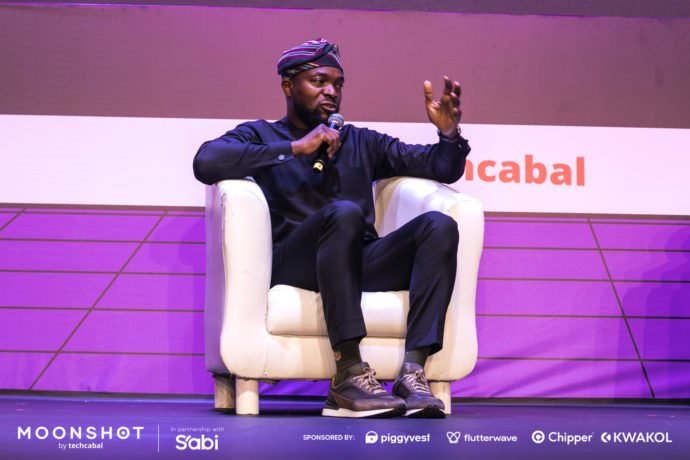 Bosun Tijani, Nigeria's Minister of Communications, Innovation, and Digital Economy, has outlined his plan to train 3 million technical talents within the next four years. Speaking at the Moonshot by TechCabal event, Tijani revealed that the ministry has devised a 1-10-100 model to execute the strategy outlined in its 31-page policy document.
"We are using a 1-10-100-model. We are starting with 1% of our 3 million target and that will be for the first three months. And that 1% is going to be 30,000 people. So starting this Friday, you will see applications being released for both trainers and those who want to be fellows," Tijani said
The approach begins with training 1% of the target, equivalent to 30,000 people, in the first three months. Tijani stated that applications for trainers and fellows would be released soon. The allocation of these 30,000 individuals will be based on each Nigerian state's population and economic activity. This methodology aims to bridge the talent gap in the Nigerian tech ecosystem and facilitate the achievement of the 3 million target.
Tijani emphasized that successfully executing this initial 1% stage will lay the foundation for moving to the 10% pilot stage. He explained that if Nigeria can train 300,000 technical talents today, the country could become highly competitive in the region. The minister also revealed that the same model would be utilized to position Nigeria in the top 25% globally in research across six crucial Fourth Industrial Revolution (4IR) technological domains.
Tijani further disclosed that the ministry is working on a national artificial intelligence (AI) strategy for Nigeria. In addition to recognizing the Western-centric nature of AI, Tijani emphasized the importance of inclusivity and ensuring that AI data reflects Nigeria's realities.
"We recognise that one of the biggest challenges in artificial intelligence is inclusion. AI is very Western-centric. We are going to work to make the data about Nigeria connected with our realities," Tijani said.
With this innovative approach and focus on inclusivity, Nigeria aims to address the talent gap and assert itself as a leader in technical training and research. By scaling the training program and driving progress in cutting-edge technologies like AI, UAVs, IoT, robotics, blockchain, and additive manufacturing, Nigeria aspires to become a strong player in the global tech industry.