Tech News
Malwarebytes Initiates Workforce Reductions as it Prepares for Business Split
Cybersecurity Firm Malwarebytes Streamlines Operations Ahead of Strategic Restructuring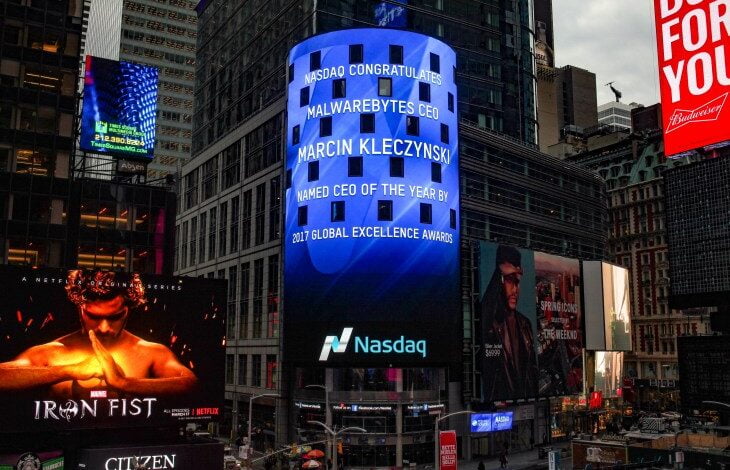 Leading cybersecurity company Malwarebytes has recently laid off approximately 100 employees as part of a comprehensive reorganization strategy preceding its division into two distinct business units, according to reliable sources.
This development occurs nearly a year after the company made the decision to reduce its global workforce by 14%. The layoffs also coincide with the departure of key executives, including the chief product officer, chief information officer, and chief technology officer.
Malwarebytes CEO Marcin Kleczynski confirmed these changes, revealing that the reorganization aims to separate the firm's consumer-focused operations from its corporate-facing endeavors. The consumer branch will center on providing identity protection and VPN services, while the other branch will concentrate on enterprise-oriented software, such as managed and endpoint detection solutions.
Kleczynski clarified that while this restructure was undertaken, there are no plans to sell any parts of the business. He assured that the company remains robust and profitable, and these adjustments are geared towards optimizing expenditure while ensuring a strong operational foundation.
"A profitable business is a viable business." Kleczynski said.
The separation details are still being finalized, but a comprehensive announcement is anticipated in the near future. The layoffs affected global employees and are positioned as a strategic move to streamline the workforce in alignment with the upcoming changes.
Malwarebytes is not alone in implementing such measures within the cybersecurity sector. Other industry players like SecureWorks have also announced staff reductions as part of efforts to attain sustainable profitability, while Rapid7 has confirmed layoffs affecting over 400 employees to align with their goals.
As Malwarebytes takes proactive steps to enhance its operational efficiency, the company aims to navigate the evolving landscape of cybersecurity with a renewed focus on delivering tailored solutions to both consumers and enterprises.