Tech News
Adobe's Web-Based Photoshop with Firefly AI Tools Goes Live
Enhance Your Editing Experience with Adobe's New Web-based Photoshop Offering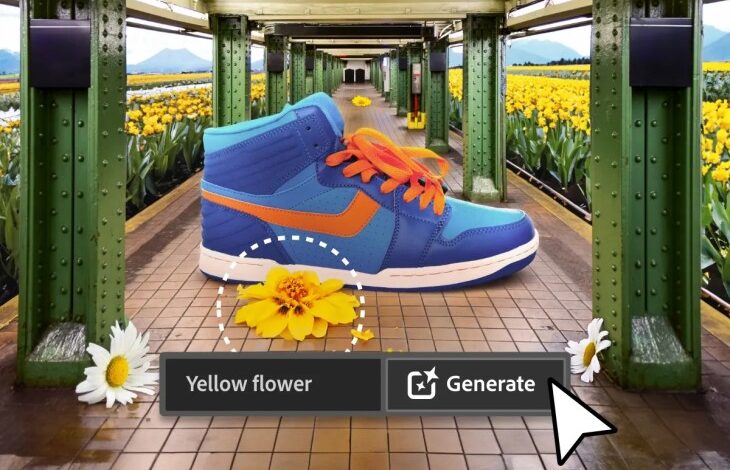 Adobe has officially released the web version of its popular software, Photoshop, featuring powerful AI tools powered by Firefly technology. This highly anticipated web version, which underwent beta testing for nearly two years, is now available to all users with paid plans, promising a seamless and intuitive editing experience.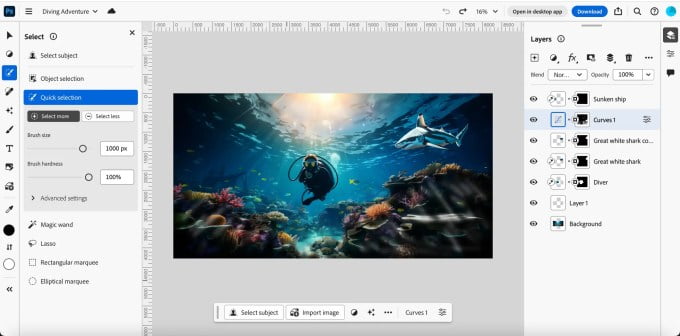 One of the standout features of Photoshop for the web is its inclusion of Firefly-powered AI tools, such as generative fill and generative expand. These tools are organized in the toolbar based on different workflows, allowing users to easily reproduce images or select objects. In an effort to make the software more accessible to beginners, the web version also displays the full names of the tools, eliminating the need to hover over tooltips for descriptions.
Additionally, Adobe has prioritized collaboration by introducing a file sharing feature. Users can now share links to their Photoshop files with others, even if the recipients do not have a subscription. This makes collaborative editing more convenient and efficient for teams and individuals alike.
In May, Adobe first introduced Firefly-powered features like generative expand and generative fill, but they were only accessible in the beta version. With the official launch of Photoshop for the web, these cutting-edge capabilities are now available to a wider audience. Furthermore, the web-based platform allows Adobe to issue quicker updates and test new features, ensuring users have access to the latest advancements in image editing.
While the web version of Photoshop boasts an extensive array of tools found in the desktop version, including the helpful contextual taskbar, there are a few notable omissions such as the patch tool, pen tool, smart object support, and polygonal lasso. However, Adobe has reassured users that they are actively working on integrating these tools into the web version.
Despite the excitement surrounding this release, Adobe has stated that there are no current plans to offer a free or freemium version of Photoshop for the web. Nevertheless, the arrival of Photoshop online brings a new level of accessibility, convenience, and collaboration to enthusiasts and professionals alike. Elevate your editing skills with Adobe's web-based Photoshop and discover the power of AI-assisted creativity.